Rewards
Main Content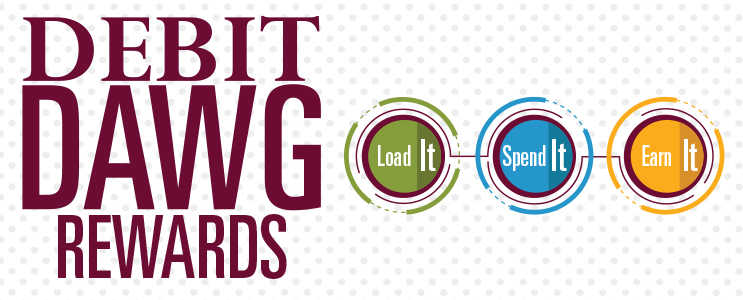 Debit Dawg Rewards Program
Debit Dawg Rewards is a customer loyalty program designed to reward you for using Debit Dawg when making purchases at the Student Center's Starbucks, Marketplace Food Court and Noodles & Rice.
How it works
The SIU ID card, when funds have been loaded onto it, becomes your Debit Dawg. No need to keep track of multiple cards; it's all on one! When you make a purchase at Starbucks and Marketplace Food Court with your Debit Dawg, you will earn Dawg Dollars. Every Sunday your rewards are calculated and the percentage of Dawg Dollars earned is based on what you spent during the past week. Your reward, from 4 to 8 percent, will be placed on your Debit Dawg the following Monday. The reward percentage varies depending on what you spend week-to-week.
You can let your Dawg Dollars build up throughout the semester or use your reward each week as it becomes available. Your reward balance will appear on your receipts or can be found at: idcard.siu.edu.
How to use your rewards

When redeeming your Dawg Dollars, you must tell the cashier PRIOR to your purchase. Rewards cannot be applied after a purchase has been completed. Rewards can only be used toward future purchases at the Student Center's Starbucks and Marketplace Food Court. No cash refunds.
Do my rewards expire?
Your rewards will continue to accumulate throughout the semester but they must be spent before the semester ends. When each semester ends, unused rewards are removed and you begin earning again the next semester.
Now what?
Load money on your Debit Dawg and start spending it to begin earning credit toward your next purchase! Remember: Load It, Spend It, Earn It!