Debit Dawg
Main Content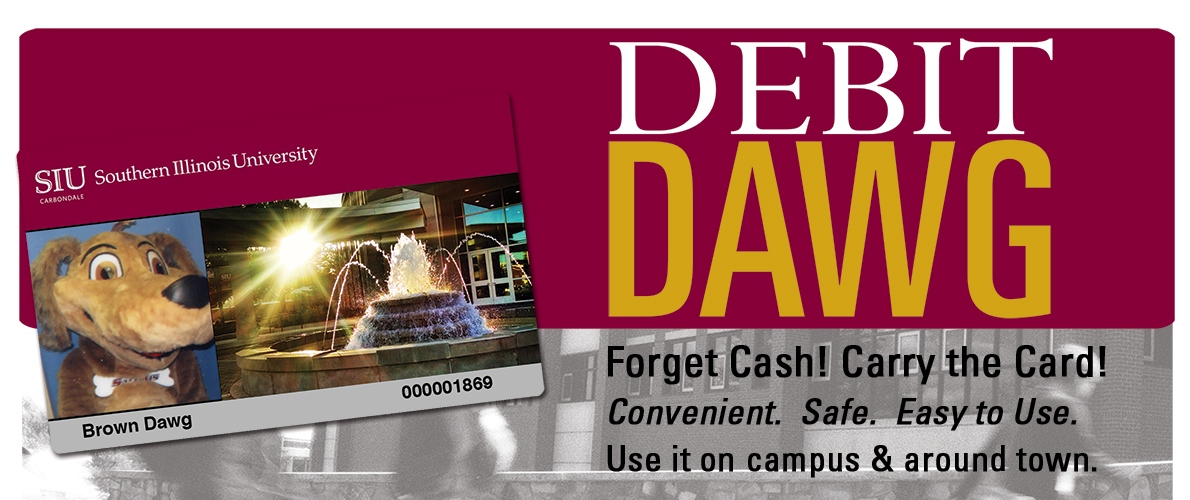 DEBIT DAWG
It's Convenient
Your Debit Dawg card is your Student ID. With your SIU Debit Dawg account you don't have to worry about carrying cash on campus. As long as you have money in your account, you'll enjoy convenient purchasing power without carrying cash at many locations on and off campus. Deposits may be made in person at the Student Center Business Office windows or at these locations.
It's Safe!
The Debit Dawg Account is safer than carrying cash. Funds deposited into your personal account may be used only by you with your SIU ID card. This program is available to all SIU students, faculty and staff, and is separate from any University Housing Meal Plan.
Additional Information
Have questions about Debit Dawg? Contact the Debit Dawg office at 618/536-3351 today!