Veo Scooter FAQs
Main Content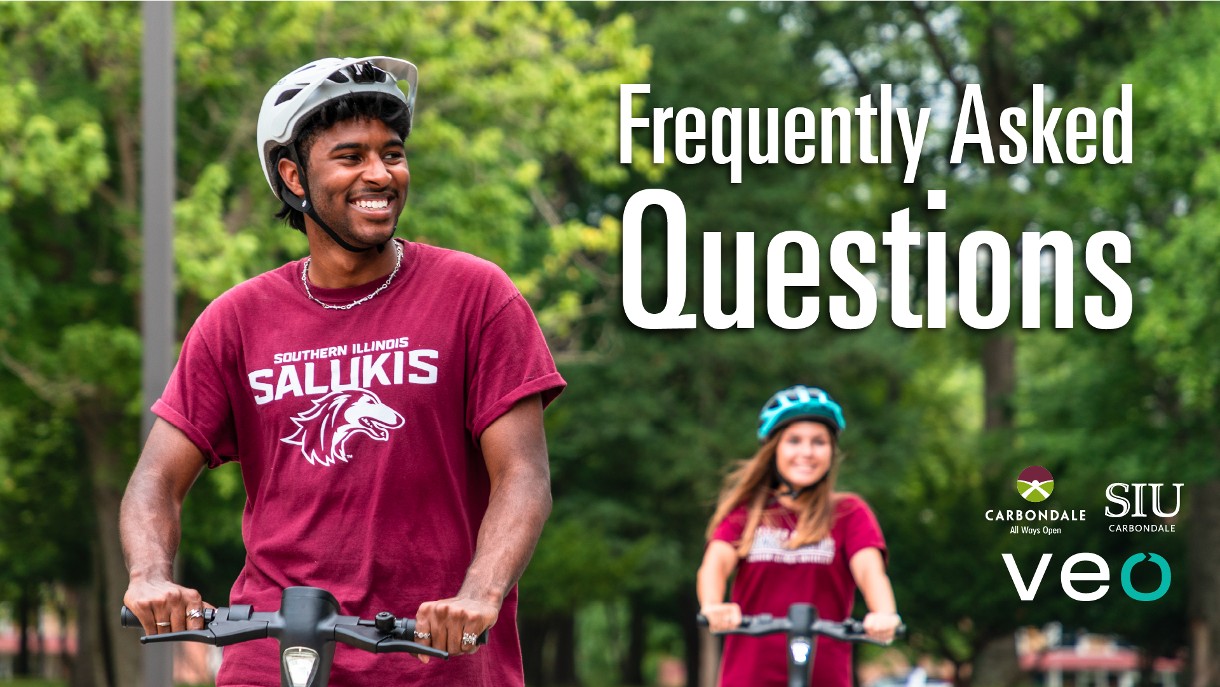 Veo scooters are a fantastic resource! For answers to any questions, view the FAQ list below.
If you have a question that is not listed, please email scenter@siu.edu. 
I've never ridden a scooter before. How does this work?
Where can I ride a scooter in Carbondale?
How old do I need to be to ride a scooter?
Where can I park the scooters?
Can I ride on Campus Lake Trail?
How long do the scooters stay charged? Do I have to worry about a dead battery?
What can I do if I see a scooter parked in an unsafe location or blocking access for others?
Where can I find the city's complete rules and regulations regarding bikes and micromobility?
What can we do to keep scooters in Carbondale and at SIU forever?