Weddings
Main Content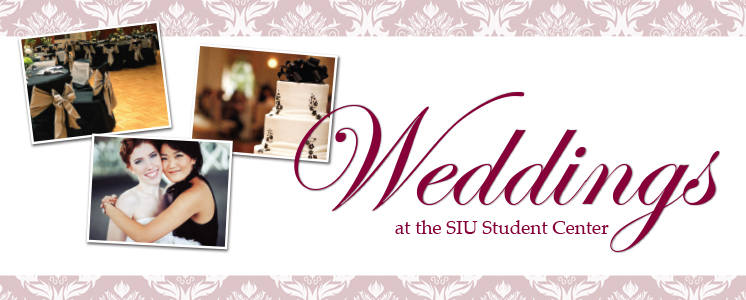 WEDDINGS
Whether you are planning a big traditional wedding or you have opted for a smaller, more intimate wedding, we have the perfect venue and services for all of your wedding related celebrations including your engagement party, bridal shower, rehearsal dinner, ceremony and reception. Our experienced Scheduling Coordinators will work with you from the initial planning steps through the execution for a perfect event.
Services
All rentals include table and chairs, with set-up to your liking, such as a head table on a stage and round tables of 8 or banquet style seating. Additional fees may apply for specialty tables, like cafeé tables.
Linen and chair covers (See scheduling coordinator for available colors; prices will vary upon color and material).
Access to space the day before or day of for decorating. Additional fees may apply.
Dance floor or dance floor area.
Building manager on site to assist with any additional requests.
Audio Visual
Upon request, we have the ability to provide a projector and laptop for a slide show.
Custom monograms are available to be projected with you and your partner's initials, names and wedding date.
Specialty lighting is available which includes a choice of 8 different colors of uplighting to provide accent lighting throughout space either along walls and/or under tables. We can also provide spotlighting for cake and stage areas.
Spaces
Four spacious ballrooms of various dimensions can be used individually or joined together according to your specifications. Upon request, you can be provided a stage for the wedding party.
The J.W. Corker Lounge can be set with formal lounge furniture and is a great location for a gift table, guest book and bar/appetizer area.
The Renaissance Room can be configured in a variety of ways and is perfect for rehearsal dinners and showers.
The Old Main Room is also an inviting, intimate space that is great for small receptions or showers.
---
Please call the Student Center Event Services at 618/536-6633 to meet with one of our Scheduling Coordinators.