Start Seeing Pink
Main Content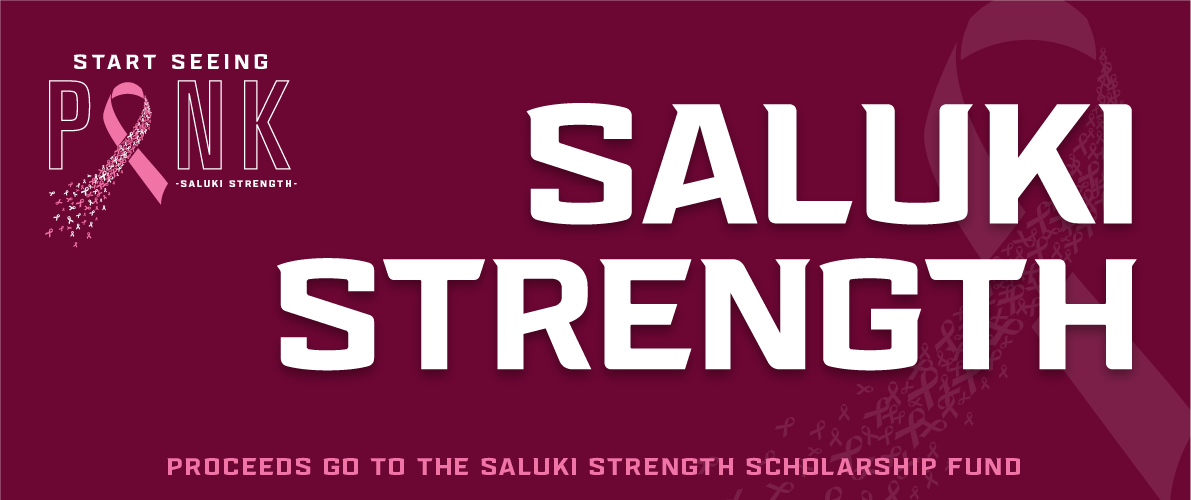 The Start Seeing Pink committee would like to extend a heart-felt thank you to everyone who made this year's fundraising and awareness campaign successful!
The SIU community is working together to bring breast cancer awareness to campus.
In this effort, the Saluki Strength Breast Cancer Scholarship and Endowment Fund was created to award scholarships and provide additional assistance to SIU students impacted by breast cancer.
Click here to make your donation today!
The Saluki Strength Scholarship has awarded over $10,000 in scholarships to SIU students who have been affected by breast cancer. Our goal is to raise enough money to endow the scholarship fund so that it can become self-sustaining.
Come back next year to purchase your Start Seeing Pink apparel!
This year's donation and apparel purchases are greatly appreciated. Thank you for your support!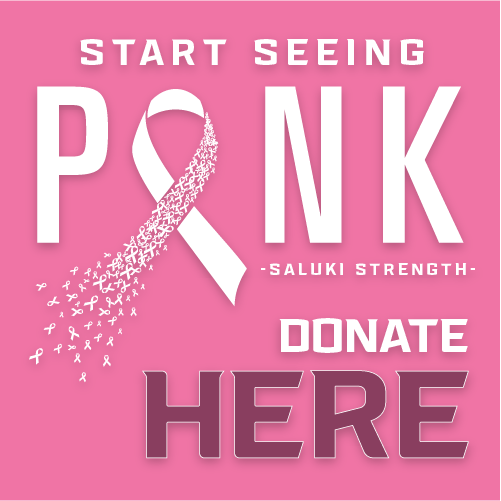 Start Seeing Pink Event Schedule:
Wednesday, October 13 | Post Cards to Loved Ones
The Women's Resource Center is sponsoring a table in the Student Center for students to write post cards to their loved ones supporting breast cancer awareness. Post cards will be available from 11:00 a.m. through 1:00 p.m. for students.
Thursday, October 14 | Saluki Breast Health Mythbusters
The Student Health Center is sponsoring a table in the Student Center to play games educating students on the facts and myths surrounding breast health, as well as giving away breast cancer awareness masks, pink ribbons, and pink iced cookies. The event will be from 11:00 a.m. through 1:00 p.m. in the north end of the Student Center.
Thursday, October 21 | Tie Dye T-Shirts
From 12:00 p.m. to 2:00 p.m. at the Student Services Building Pavilion, come tie-dye your own Start Seeing Pink t-shirt! Shirts will be provided. If possible, a $5.00 donation is requested to help support the Saluki Strength Scholarship fund.