Activities
Main Content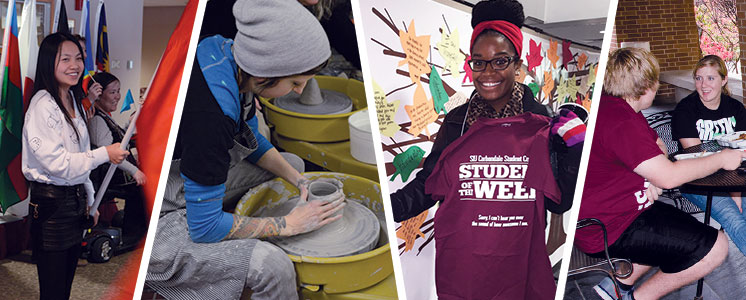 ACTIVITIES
The SIU Student Center is a central place to meet with friends and have some fun. From making handmade crafts in the Craft Shop, joining a bowling league, or participating in one of the many events run by Student Center Programs or SPC, there is always something happening in the Student Center!
BUILDING OPENING/HOURS
Current building hours can be found here. Regular building operations will resume as directed by university administration.
For information on the Saluki Food Pantry please email foodpantry@siu.edu.