Activities
Main Content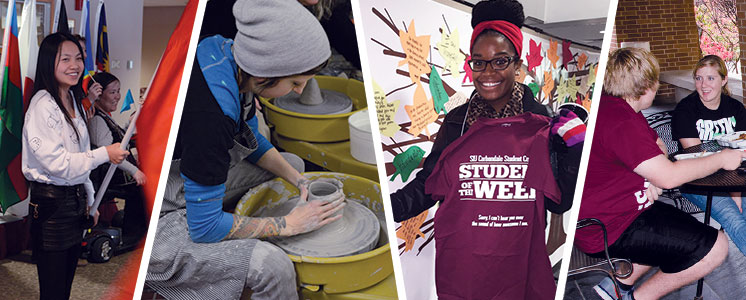 ACTIVITIES
The SIU Student Center is a central place to meet with friends and have some fun. From making handmade crafts in the Craft Shop, joining a bowling league, or participating in one of the many events run by Student Center Programs or SPC, there is always something happening in the Student Center!
Closed
As of March 20, 2020, at 11:59 pm., per the Illinois Emergency Order from Governor J.B. Pritzker, the SIU Student Center will be closed until further notice. Regular building operations will resume as directed by university administration.
 For the most current updates on SIU's COVID-19 response, visit https://shc.siu.edu/coronavirus/
 For information on the Saluki Food Pantry please email salukicares@siu.edu.