Bowling & Billiards
Main Content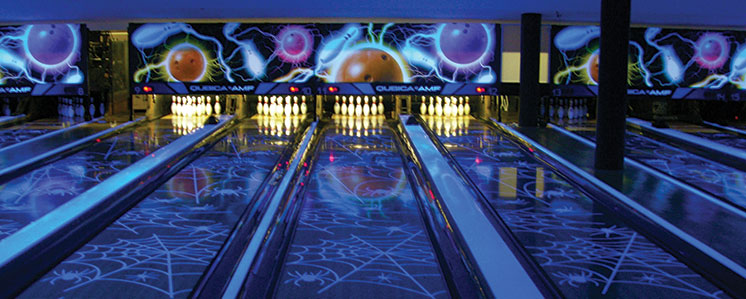 BOWLING & BILLIARDS
Student Center Bowling & Billiards is a top destination for fun and value at the Student Center. Students, staff, faculty, and the southern Illinois community are welcome! The Bowling & Billiards facility is open with generous hours every day, all week long!
Bowling & Billiards is a smoke- and alcohol-free facility that also offers birthday party packages as well as complete facility rental for group celebrations. Daily rates are very reasonable to bowl or play pool. For weekly values, during the spring and fall semesters you can join our bowling league, come to Dollar Night, or play under black lights of Cosmic bowling!
Contact Bowling & Billiards - Phone: 618/453-2803
Bowling League
SPECIAL EVENTS
RATES AND RENTALS
PARTY PACKAGES
Closed
In response to Covid-19 the Student Center eateries, including The Marketplace Food Court, Subway, and Starbucks are closed. Bowling & Billiards, eSports, and the Craft Shop are also closed until further notice. All event gatherings of 10+ people are canceled effective immediately and continuing at least through May 9. The University Bookstore and the ID Office will still remain open. This decision is to further the goal of social distancing and measures to keep our campus community and our Southern Illinois community safe.