Gift Certificates
Main Content
GIFT CERTIFICATES
If you want to give money to your son, daughter, grandson, granddaughter, or friend who attends Southern Illinois University, and they have an active Debit Dawg account, you can deposit the money in several convenient ways. Once you have deposited the funds into the Debit Dawg account then you can print one of our provided Gift Certificate images to give to them!
Download a Debit Dawg Gift Certificate!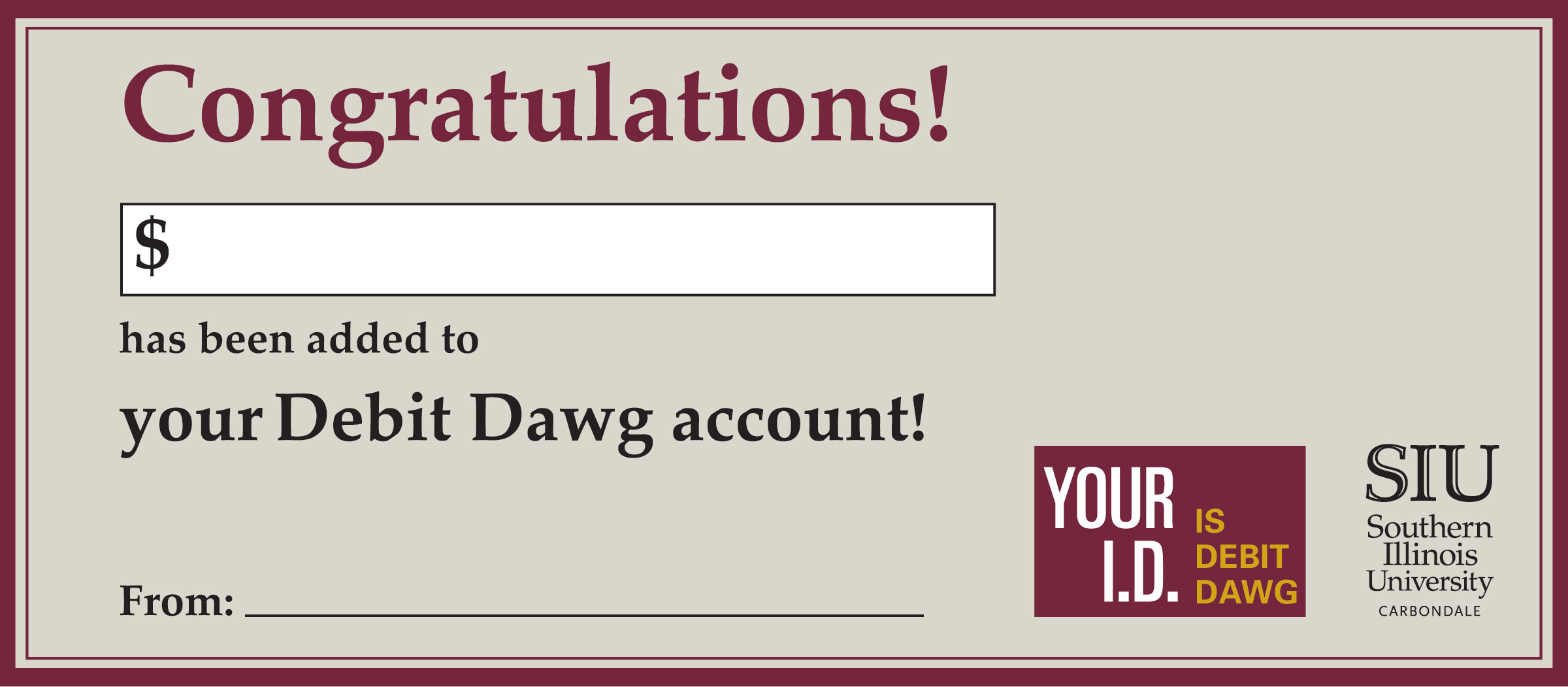 Congratulations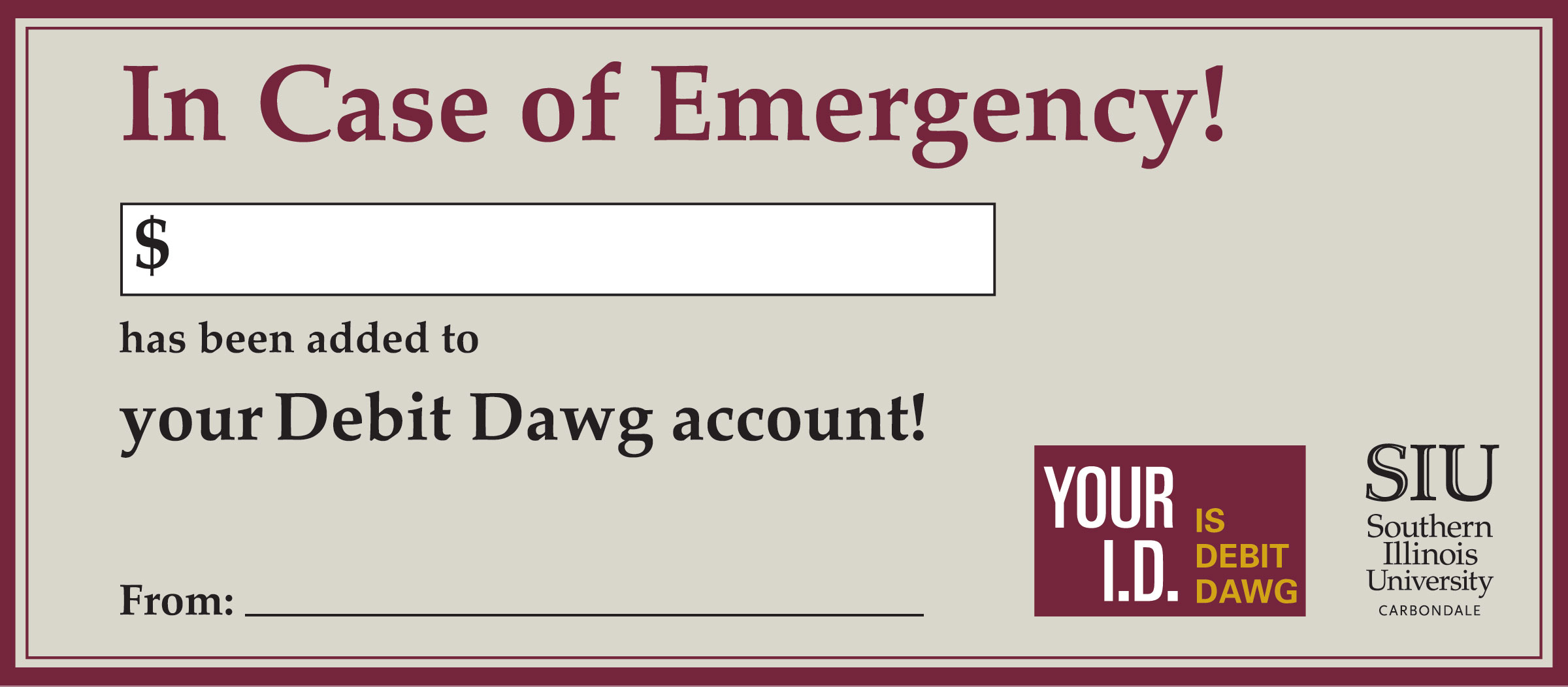 In Case of Emergency
Congratulations Graduate!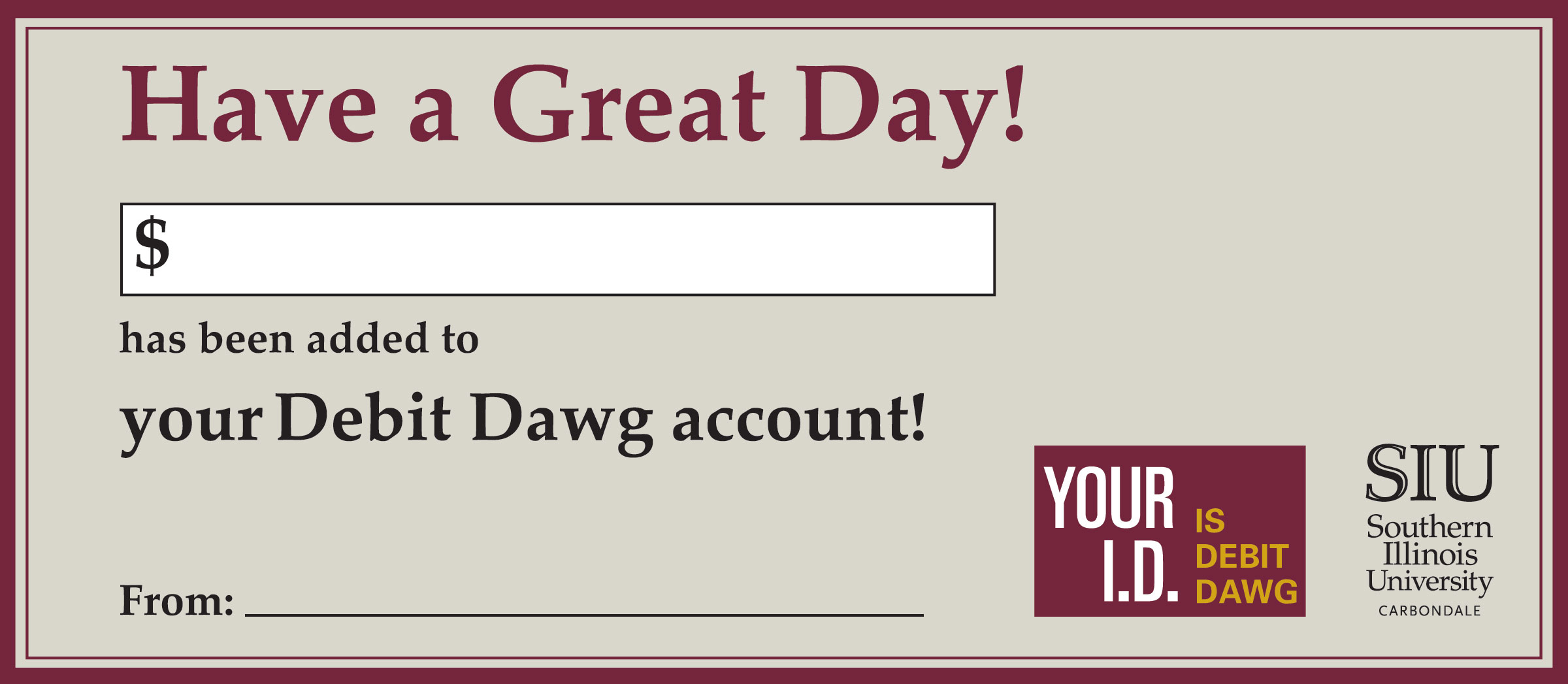 Have a Great Day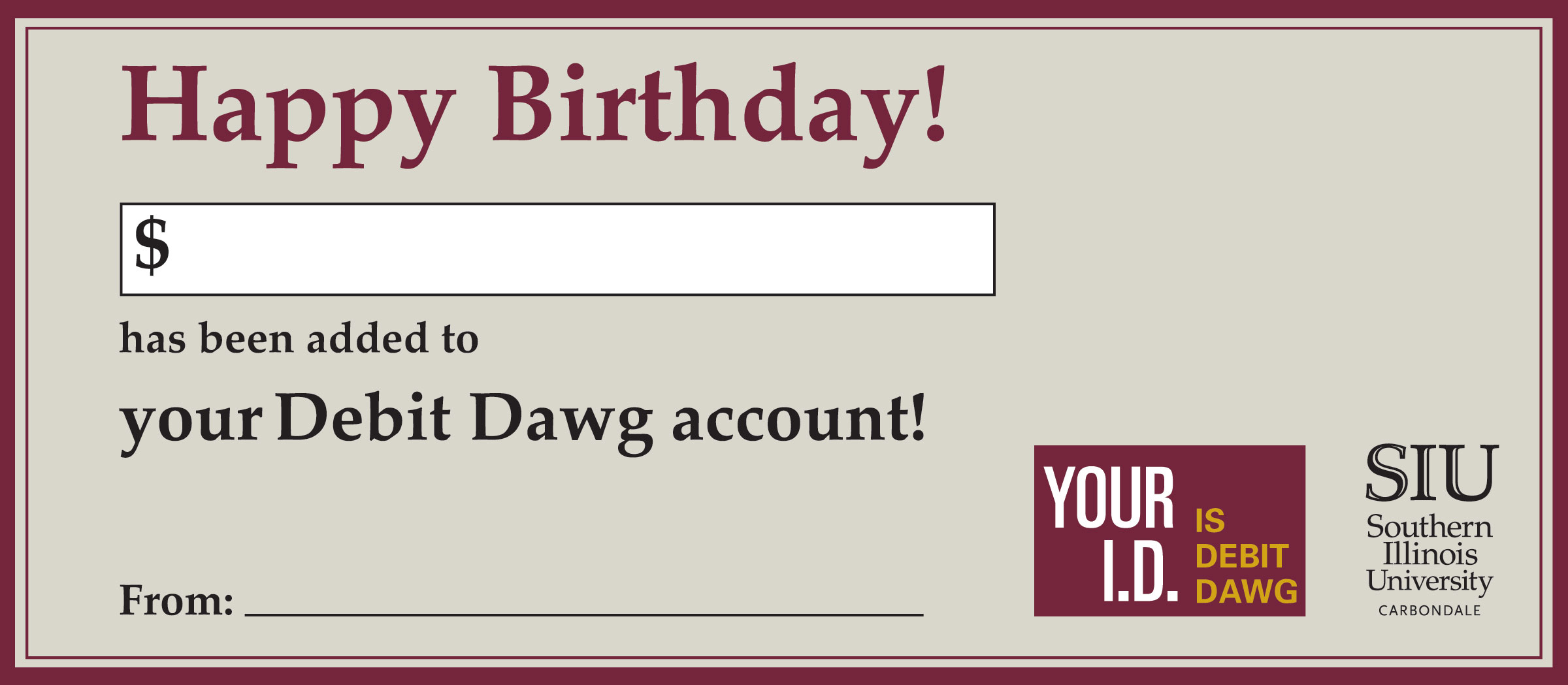 Happy Birthday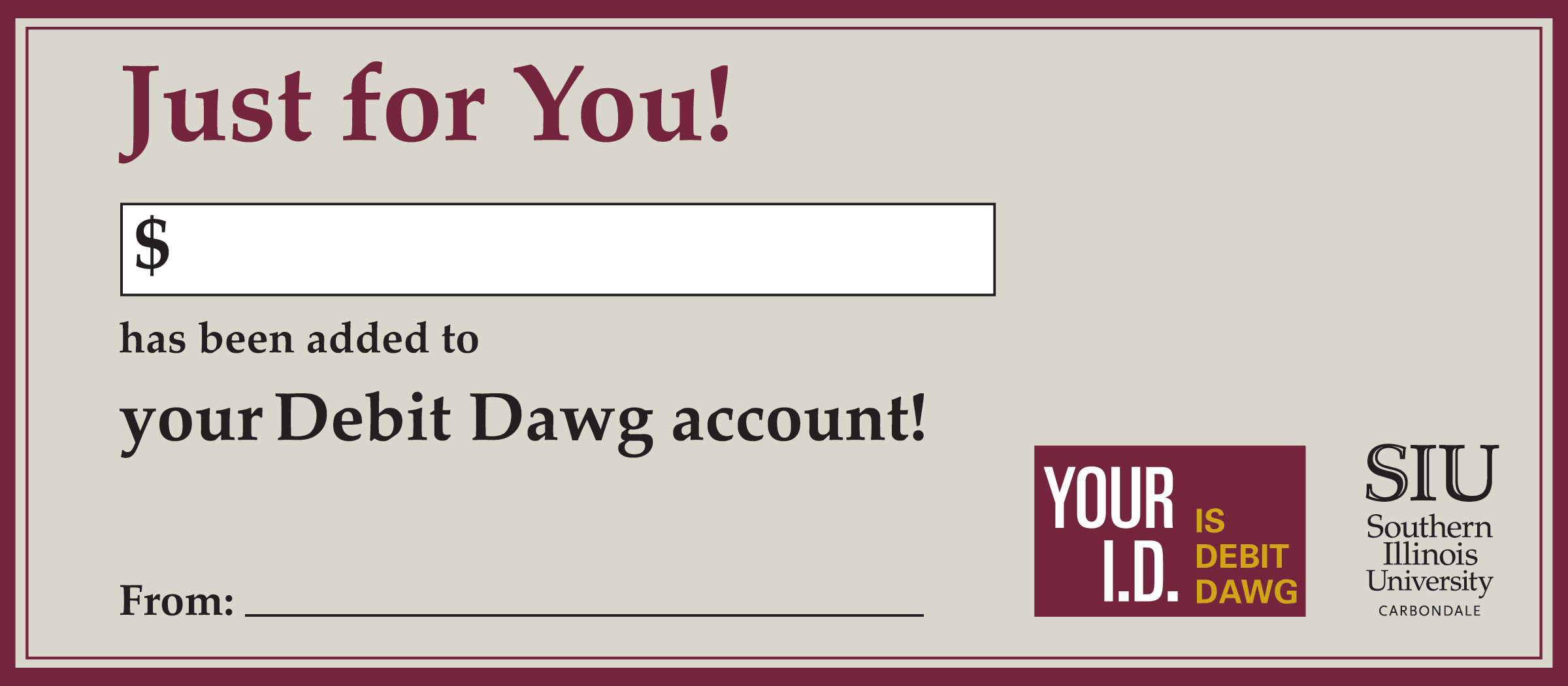 Just for You!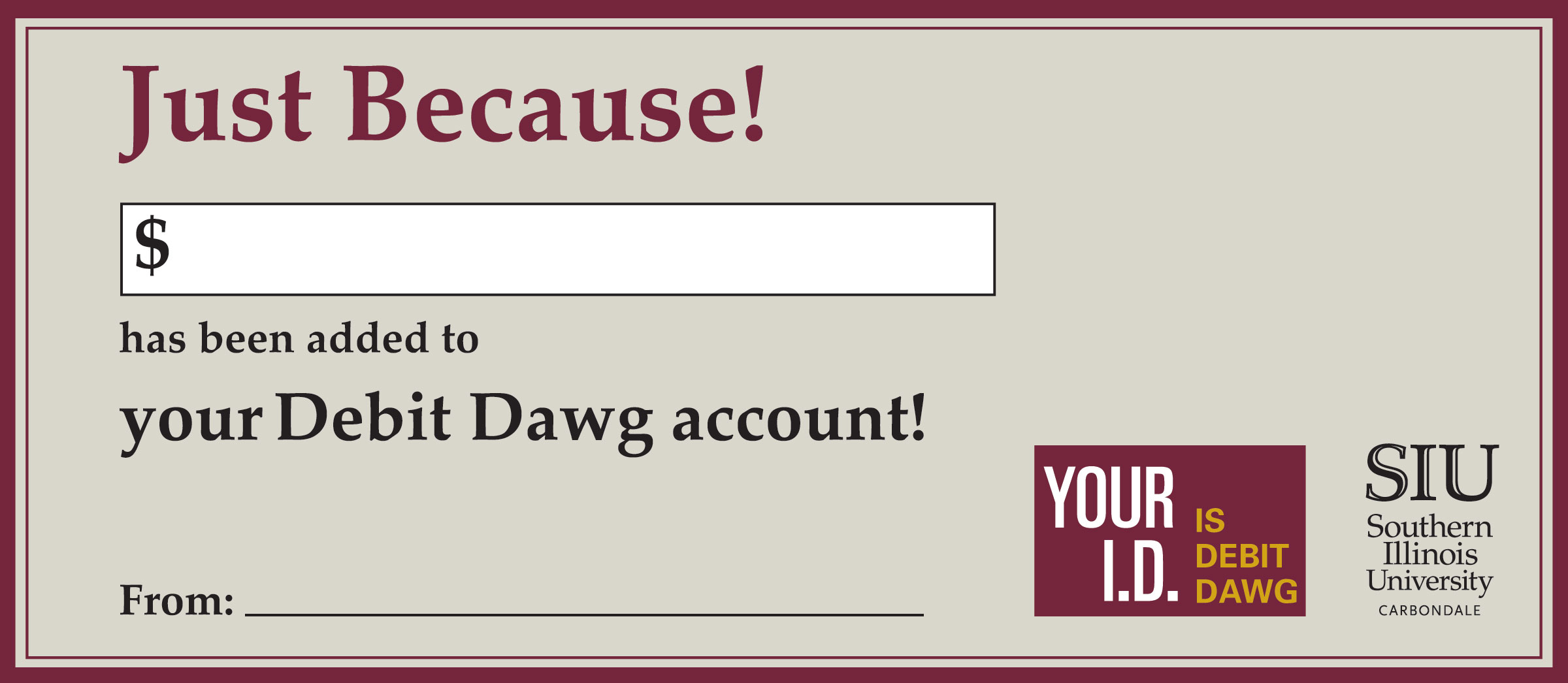 just because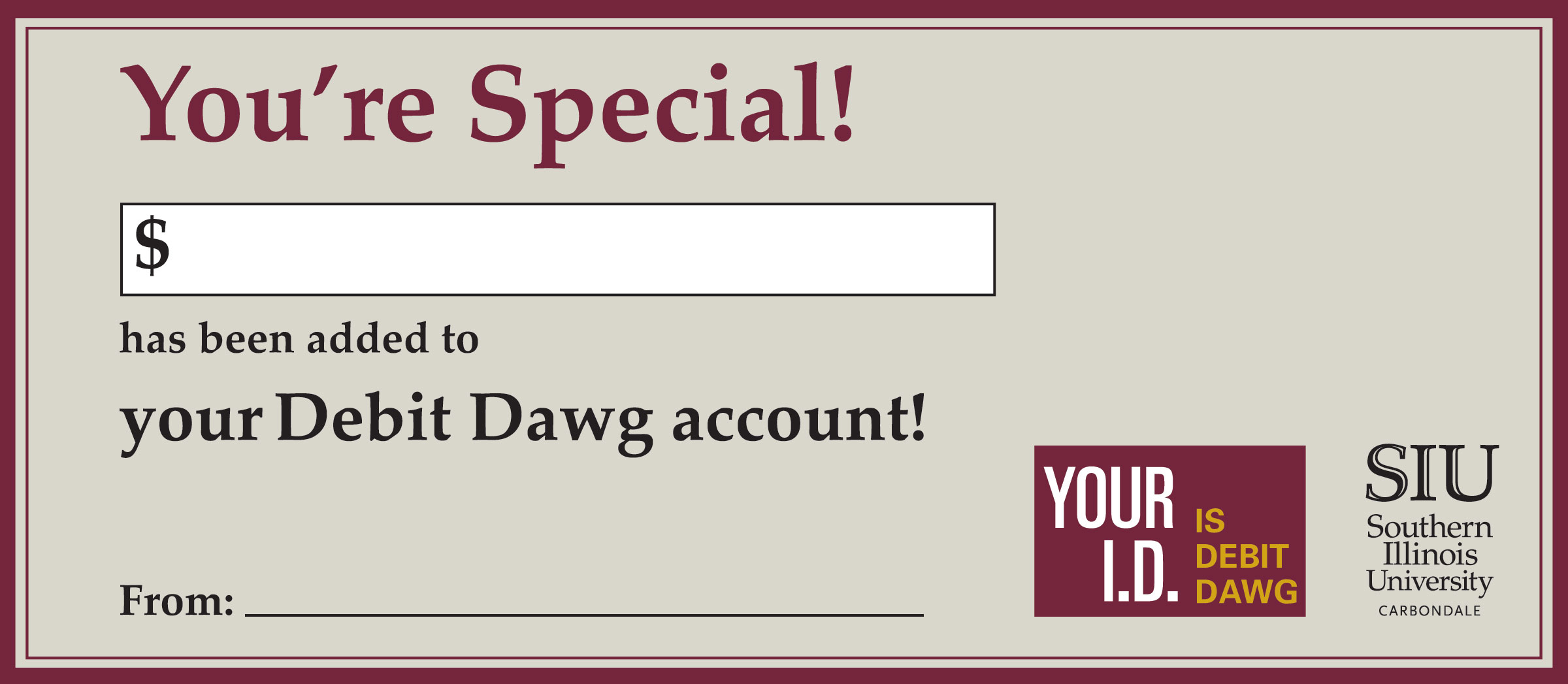 You're Special