Conference and Scheduling Services
Main Content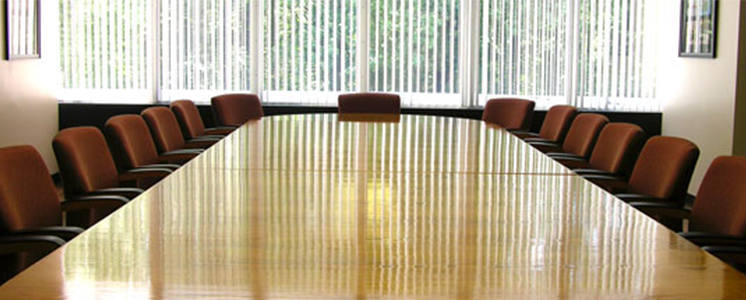 CONFERENCE AND SCHEDULING SERVICES
We welcome you to experience the Student Center, an ideal venue to plan meetings, conferences, trainings, seminars and special events in southern Illinois. Combining 28 multi-function meeting rooms, conference planning, audio-visual services, advanced technology, on-site catering, and a dedicated, professional staff, the Student Center promises to make your event an enjoyable and productive experience.
CORONAVIRUS UPDATE 
As a precaution, the SIU Student Center and Conference and Scheduling Services has adjusted its calendar of events and conference services programs. We are exercising the utmost caution and taking responsible action to help ensure the health and well-being of our students, faculty, staff and community members.

As a part of the Restore Illinois plan and per the university's coronavirus response, the Student Center is open and Conference and Scheduling Services are open. Please stop in during our business hours, email conferenceservices@siu.edu or call 618-536-7751 for any needs.
University-sponsored gatherings are allowed with appropriate approval, in compliance with the state's Restore Illinois Plan.  Under updated guidelines, Ballroom space will allow up to 200 people in attendance pending set-up type. Event sponsors will be expected to have an approved plan that incorporates social distancing and other safety protocols. Approval is required for all on-campus and off-campus events sponsored by the university. To request approval, submit the COVID-19 Event Approval Form at least two weeks before the event. Events may not be promoted until they are approved, so early submission is encouraged. In addition to departments and registered student organizations, external groups may use Student Center facilities with appropriate safety plans and approvals following the Event Approval process.
During the COVID-19 Pandemic, the Student Center has adjusted guidelines related to scheduling processes, capacities, solicitation and cancellation of meetings and events as well as food guidelines for meetings. For more information about meetings and events spaces updates, please visit our Scheduling and Events Plan.  For more information about food, please visit out Catering and Food Guidelines. 
For more information on SIU's response to the coronavirus and university guidelines, view our coronavirus website. Thank you for your consideration and cooperation!