Saluki Comic Con 2018
Breadcrumb Navigation
Main Content
The Saluki Comic Con is the second-year, continuation of the Eclipse Comic Con and will take place Saturday - Sunday, Sept. 29 – 30, 2018 in the Student Center Ballrooms, located at SIU in Carbondale, IL. It will feature special guests, a wide array of vendors and artists, gaming and a costume contest.
Forgot to purchase your tickets online? Advance tickets are still available at Castle Perilous, Campus Comics and the Game Table.
Tickets
Special Guests
Vendors
Cosplay Contest
E-Sports
Gaming
One Day Passes will be available at the door on Saturday and Sunday!
*Free admission for children ages 6 and younger.
VIP Maroon Pass $20

Two Day Convention Pass
Exclusive event T-Shirt
Special Edition event Poster
Drawstring Bag

2 Day Pass $15

Two Day Convention Pass
Exclusive event T-Shirt
Drawstring Bag

Day Pass $10

One Day Convention Pass Valid for the date of purchase only

Family Pass $40

Two Day Convention Pass for family of 4
Drawstring Bag

Student Pass

SIU Students are granted free admission to the Convention with a Valid SIU Student ID
(Must present ID at Convention Entrance to be granted entrance)
No advance Student Passes will be available for purchase; Students who want VIP Maroon Pass or 2 Day Pass must purchase separately.
With the Saluki Comic Con being an immersion of Science, Technology and the Comic World, we are pleased to announce that our featured Special Guests will be a cross-section of those areas and regional stars. 
---
Zac Atkinson is a comic creator, cartoonist and designer. He has worked as a colorist on Bruce Lee the Dragon Rises, Billy Batson and the Magic of Shazam, Justice Society, Young Justice (cartoon adaption), Justice League Unlimited, Teen Titans Go, Legion of Superheros 31st Century, Transformers, Star Trek, GI Joe, We Will Bury You, Ben 10, Amory Wars, Irredeemable, Farscape...and many others. He's also designed popular tshirts that's been featured on sites like Ript, Teefury and Once upon a Tee. Zac is currently working on his creator owned comic out of his studio in Decatur Illinois.
---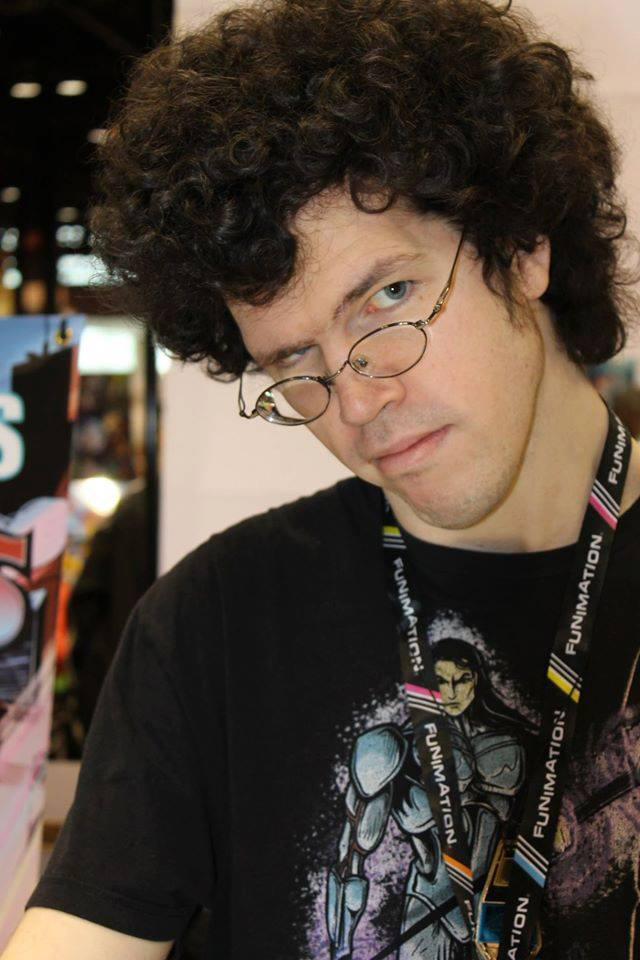 Todd Black is a published author and comic writer, with 28 comics and three novels under his name. He's the writer creator of Guardians, Home, 10,000 Miles, Sherlock Holmes: The Greatest Detective, and more! Todd loves nothing more than to write, so when he can make a new story, he does. He hopes to one day work for DC Comics and Marvel.
---
Brian Colin - The founders of GAME REFUGE, Brian Colin and Jeff Nauman, have been designing and developing hit video games since 1981. Though their individual and combined game credits include some of the most popular, highest earning and best selling games in video game history, (i.e., RAMPAGE, XENOPHOBE, ARCH RIVALS, PIGSKIN, GENERAL CHAOS, RAMPAGE WORLD TOUR, STAR TREK VOYAGER, and dozens more...), their ability to unfailingly deliver those games on (or ahead of) schedule is unsurpassed; ...and indicative of their commitment to their craft.
https://thesouthern.com/news/local/a-former-siu-student-developed-arcade-game-rampage-which-has/article_96da335e-756a-51fe-b109-7a5d2b0d7b36.html
---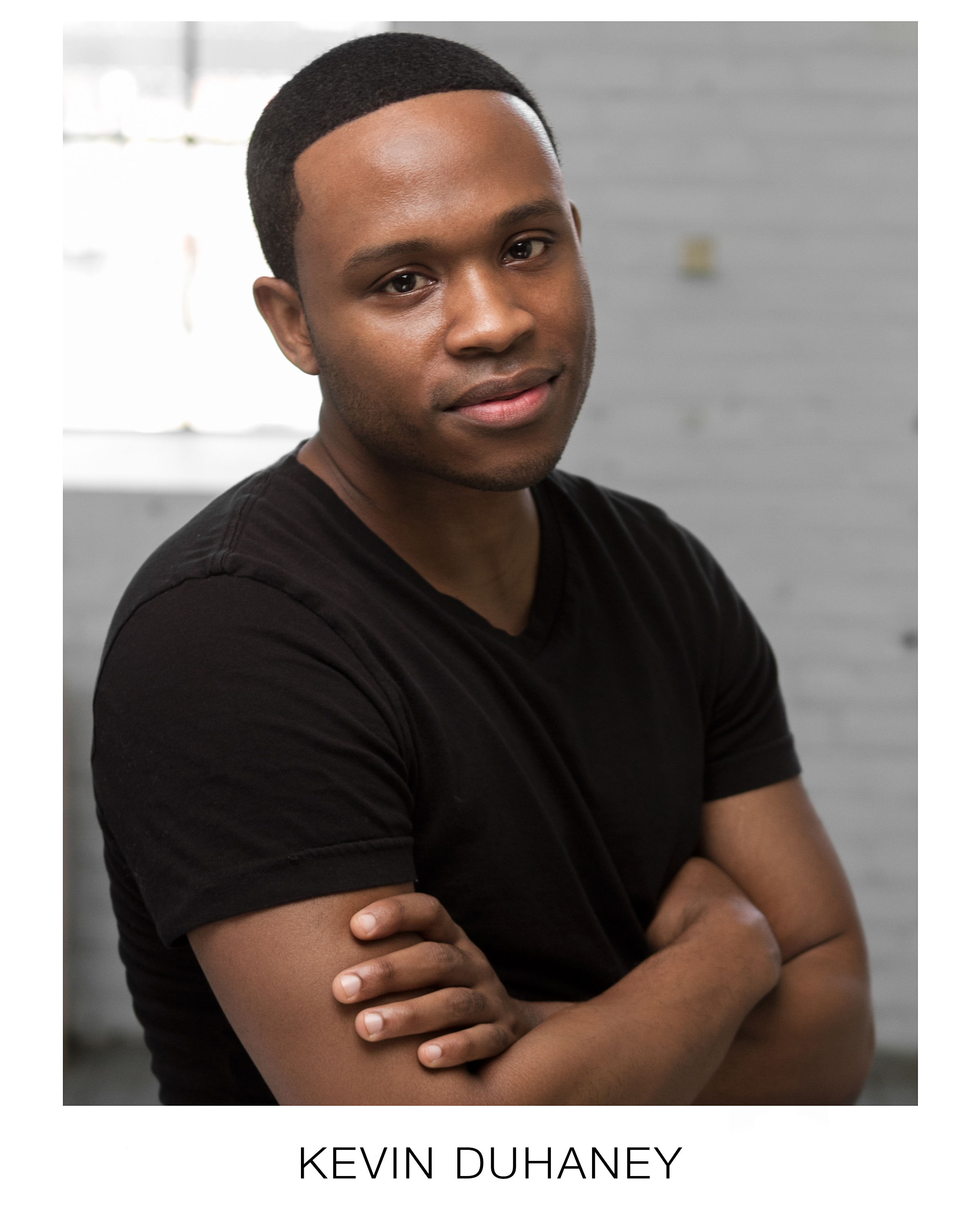 Sean Dulaney is an writer/artist/editor and broadcaster from Southern Illinois. In the comics field, his work includes 51 Delta (Arcana Studios), the "IT" Girl Murders (Markosia), F. Stein, Consulting Detective, Dreah, Queen Of Thieves And The Recent Kickstarter Funded Miss Vicky & Her Cutie Commandos. As an editor, he has overseen the revived Fantastic Adventures title which mixes reprint material from the Ace Comics archives with new material related to the issues' themes. In recent years, Sean has spearheaded the annual radio show recreation during Metropolis, IL's Superman Celebration.
---
Bruno Gunn is best known for playing Brutus in The Hunger Games: Catching Fire and Walrus on HBO's Westworld.


---
Camron Johnson
Camron Johnson is an illustrator whose work can be seen in comics, novels and children's books. Credits include creator-owned titles like Thy Neighbor and Bonecheck, as well as cover design for the acclaimed horror series- Rabbit In Red by Joe Chianakas. Titles for young readers include Light The Night by author Zach Williams and I've Lost My Special Power! by author Molly Whalen.
---
For over four decades,
Les Lannom
has been a prominent part of nearly every aspect of the entertainment industry. A veteran actor of stage, television, and screen, Les journeyed to Los Angeles after college where he enjoyed a career working with such legends as Henry Fonda, Sidney Poitier, Lee Marvin, David Janssen, Robert Preston, and Leonard Reed.
In addition to his acting skills, Les is also a talented musician, playing several instruments including the accordion, trumpet, guitar, harmonica, whistle, and bagpipes.  He has served as Pipe Major for the City of Glendale's Grade Four Competition Pipe Band and as the official piper for the Los Angeles chapter of the Scotch Malt Whisky Society.
Currently enjoying semi-retirement in his hometown of Johnston City, Les continues to perform in a Celtic duo, Roisin Dubh.  He also lends his vocal talents as narrator of audiobooks for the Benjamin Tucker Mystery Series by author Harry James Krebs and author Michael Phelps series, "David Janssen:  Our Conversations.".  He also traveled to Florida A & M University to reprise his role of "Brent Randall" in "Dark Legends in Blood,"a winner at the 2003-2004NAACP Theater Awards.  He was recently cast in the role of Kendric in the new television series, "Knight's End," currently in production.
---
Alison MacInnis is an American actress best known for her role as Dana Mitchell, the Pink Lightspeed Ranger, on the television series Power Rangers: Lightspeed Rescue, & has twice reprised her role for Power Rangers: Timeforce and Power Rangers: Super Megaforce. Besides her role in Power Rangers: Lightspeed Rescue, she has also appeared on other television series, like Veronica Mars and Tremors, and in movies like Bewitched and The 7.
Alison is an award winning screenwriter, and works with fellow Power Rangers actor, Steven Skyler, running Secret Sky Productions as a writer, producer, photographer, and graphic/website designer. 
---
Brennan Mejia is an American actor, best known for his work on Kaboom, Power Rangers Dino Charge, and Skate God.
---
The Midwest Garrison is the Illinois chapter of The 501st Legion, a Star Wars Imperial costuming club. The 501st is dedicated to the movie-quality costumes of the "villains" of the Star Wars universe.
The MWG provides a means for Star Wars fans to meet and network with each other to engage in the hobby of building and improving Imperial costumes from the Star Wars movies. All of our costumes are scratch-built or "fan-made," whether through the arduous process of building molds and vacuum-forming, or assembling costumes from found objects.
---
Brad Moore is a dedicated surrealist painter, who creates artwork for underground, heavy metal, and alternative record companies. perhaps his most brilliant feat, however, was, on the day of his birth, to be delivered by none other than Dr. Chas. Cavaness, the man who brutally murdered his two sons, and the book; "Murder in Little Egypt" tells the tale. That book leaves out all the details featuring Brad Moore, however, and his years as a horror/gore comic book artist, his trials and tribulations with designs and art for film, and his now current employment as an illustrator for the heavy metal/psychedelic recording industry.
When asked what he considers his greatest achievement, Moore often cites the exhibit he did, in 2006, with none other than H.R.Giger, the Swiss Surrealist who created the Xenomorph horrors for the ALIEN film series. That Exhibit was held in Switzerland, at Giger's own castle, and is now a matter of record. To date, Brad Moore's work has been published, world-wide, over 500 times, and he sees absolutely no end to this ghastly adventure into his own mind, delving into arcane worlds of highly eccentric artistry.
---
Brian K. Morris is an independent publisher with his Rising Tide Publications imprint, freelance writer, novelist, "award winning" playwright, actor, editor-in-chief for Silver Phoenix Entertainment, and former morticians assistant. A frequent convention guest, Brian's newest releases include WAITING FOR THE SPACE GODS, THE HAUNTING SCRIPTS OF BACHELORS GROVE and VULCANA: THE PROMETHEUS COVER-UP. He lives in Central Indiana with his wife, no children, no pets, and too many comic books. His blog can be found at risingtide.pub.
---
Samantha Newark With millions of global fans all over the world for her Iconic voice-over work as "Jem" and "Jerrica" in the cartoon classic "Jem and the Holograms" Samantha is also a part of the prestigious Hasbro brand "Transformers" with guest-starring roles as "Ariel", "Elise Presser" and "The Zamajon Empress."
She can be heard as the gentle British voice of Peter Pan's mother in the classic Steven Spielberg's feature film "Hook". and starred in the campy horror flick Summer Camp Nightmare with Chuck Conners as rebel camper Debbie. Samantha appears in the 2015 live action adaptation of Jem and the holograms alongside Juliet Lewis, Molly Ringwald and Aubrey Peeples in special cameo role, her shout out to legions of original fans.

Working as a busy session singer in Los Angeles for many years and in and out of original music projects, In the late 2000's Samantha was invited into the prestigious Leonard Cohen circle as a back-up singer and went on to tour extensively with the stadium worthy "Bricks in the Wall" belting out the Sights and Sounds of Pink Floyd.
Her original songs, voice-work and vocals can be heard on many block buster game titles such as God of War, Twisted Metal black and Wild Arms 3, Everything or nothing as well as movie soundtracks and hit TV shows such as Smallville, Gossip Girl, Vampire Diary's, The Ellen Show and the Kardashian franchise and more.

On the heels of voice work in the festival fan favorite animated short film "Pound dogs" Samantha was Invited back in 2015 to do more voice work in the up coming animated short film HG Chicken starring Bobcat Goldthwait. She just finished narrating the audio book for "Square Zair Pair" a children's book from author Jase Peeples and illustrator Christine Knopp, available 2016.
Samantha is currently based in Music City Nashville TN and has just released her third studio Pop/electronica album "HOLOGRAM"  


---
Saluki Comic Con 2018 Grand Marshal Peter Poplaski is an American cartoonist, painter, editor and author who shares his time between France and Wisconsin. He began his professional career in 1971 at Kitchen Sink Press as a staff artist, contributed to various underground comic books, eventually becoming the publisher's Art Director. Poplaski designed covers and books for such notable artists as Harvey Kurtzman, Will Eisner and Milton Caniff while all three were alive. He edited and designed all but one of the twenty-six "Steve Canyon" magazines and books published by Kitchen Sink; designed and colored many of Eisner's "Spirit" comic books, magazines and graphic novels, and designed and colored Kurtzman's "Goodman Beaver," as well as many other projects.
He also designed and participated in the editing dozens of Kitchen Sink's Li'l Abner, Alley Oop, Flash Gordon and other classic newspaper strip collections. His mimicking abilities are so great that he has ghosted Al Capp covers, Steve Canyon pages and other artists so well that the estate or living artist himself could not tell the difference.
Poplaski drew the classic wraparound covers for the soft and hardcover editions of "Batman: The Dailies" (3 soft cover volumes + hardcover collection), "Batman: The Sundays" (soft + hard), "Superman: The Dailies" (3 soft cover volumes + hardcover collection), and "Superman: The Sundays" (soft + hard), co-published by Kitchen Sink and DC Comics.
Poplaski has developed a close association with Robert Crumb, beginning with designs for assorted Crumb merchandise, comix and books published by Kitchen Sink. He edited and designed "The R. Crumb Coffee Table Art Book" (Kitchen Sink and Little, Brown) and "The R. Crumb Handbook." Crumb wrote the introduction to "The Sketchbook Adventures of Peter Poplaski," while other fans (Mark Schultz, Harlan Ellison, Eisner and Frank Miller) wrote blurbs.
When Will Eisner died in January 2005, with "Expressive Anatomy," the final volume of his educational trilogy unfinished, Poplaski was tapped by W. W. Norton to ink Eisner's penciled art.
Poplaski is an accomplished oil painter whose landscapes, portraits and still lifes have graced numerous galleries. A life-long obsession with Zorro has permeated his work. He has painted numerous self- portraits as Zorro, has the world's largest collection of Zorro posters, and is currently working on ZORRO: The Myth and the Image, a definitive definitive study of the masked heroic archetype. He frequently paints in the south of France in full Zorro costume, a technique that inevitably attracts customers to his work-in-progress, some of whom, attracted initially out of mere curiosity, leave impressed with his talent and a painting under their arm.
---
Dr. Jeffrey Punske is an Assistant Professor in the Department of Linguistics at Southern Illinois University. Invented and constructed languages are among his many research and teaching interests—he teaches an undergraduate course on designing and constructing languages and is currently co-editing a volume on language construction and pedagogy for Oxford University Press. More recently, he has been exploring the intersection of linguistics and the search of extraterrestrial intelligence and communication. He is co-editing a volume on that topic with Douglas Vakoch of METI.
---
Southern Illinois University alumnus (class of 2004), James Chaklos, is a local R2-D2 builder and a member of the non-profit, St. Louis R2 Builders Group. James works to promote his love for science and "Star Wars" by taking his hand-built R2-D2 model to local schools, hospitals, and other charity events in the Southern Illinois Region. Visit his booth for a special surprise this year – a half-sized BB-8 Model.
---
SIU Medieval Combat Club (SIUMC) is a member of the national organization known as Belegarth Medieval Combat Society (BMCS). BMCS is a full contact combat sport that is medieval fantasy inspired. Participants use boffer (foam padded) equivalents of typical medieval weaponry to engage in various types of combat scenarios. These scenarios are similar to those found in sports such as paintball, and range from simple team or free-for-all battles, to objective battles such as capture the flag, king of the hill, and so forth. Combat is relatively simple, based solely on target areas and striking force, and though roleplay is allowed and encouraged, it plays no active role in fighting.
---
Trevor Von Eeden
At 16 (going on 17), He became DC's first black artist, the youngest artist they've ever hired, and co-creator of their first original black super-hero to have his own title (preceded only by GL knock-off John Stewart's one-shot appearance.) Over the decades, He's been known for work on The Batman Annual #8, THRILLER, The Green Arrow Mini-series in the '80s, Black Canary in the '90s--and his final job for DC following the national tragedy of 9/11, LOTDK #149-153, for which he was honored to have Jose Luis Garcia Lopez as inker. Trevor's first self-written/drawn GN, "The Original Johnson" was born on Dec. 23rd, 2009--to much fan and critical acclaim. Both are doing well, and currently living in the Baychester section of The Bronx--just off Gun Hill Road. A much quieter residential area than you might imagine, actually...
---
Southern Illinois Jedi Order
Formed in January 2007, SIJO is a group of fans that love everything Star Wars. They dress up as their favorite characters and some custom characters too, and attend events ranging from movie premieres to local charity events. Their main goal is to have fun while sharing the Star Wars universe with the community. You can check out more about them and their events and activities at www.sijediorder.com
---
Voltron
The Secret Origins of Voltron: Join SIUC alumni Jeremy Corray ('99) as he takes you through the origins of the iconic animated hero Voltron: Defender of the Universe. Now in it's 7th season on Netflix as Voltron: Legendary Defender, Voltron started life as animated series produced in 1984 by Toei and localized by St. Louis-based World Events Productions. Throughout his years of creative brand management for World Events from 2007-2012, Jeremy will share his insights, facts and stories from his time working on Voltron including the production of Voltron Force (Nicktoons, 2011), the live action movie, video game and connection with SIUC. Don't miss this fun and interactive panel as Jeremy always brings the free swag and prizes to give away!
---
Big Hairy Monkey Studios, operated by Kelly and Melanie Powers, is dedicated to bringing a nice variety of comics, artwork and various pop culture related items. We try to bring something new to every show. Buy, Sell & Trade. Follow us on Facebook and Instagram or check out our website at http://bighairymonkeystudio.wixsite.com/home
---
Mr. Bill has been an avid comic collector since the early 1960's. He loves the hobby and especially loves sharing his enthusiasm with anyone who will listen. At recent shows, he was approached by fathers wanting to start their children collecting comics. That's quite an honor, to be chosen as the one to help start out a new fan generation. He's been told by some major dealers that he might have one of the best complete SilverAge collections between St. Louis, Memphis, & Little Rock. While his personal core collection is NOT for sale (at least, not yet), he has over 20,000 comics that are for sale. Thousands of Gold, Silver, Bronze and more recent are available. Some are worthy of a $1000 price tag, but the vast majority will be priced from $1 to $100, and every price is negotiable. "Make a fair offer and I will sell!" says Mr.Bill. Hundreds of the ever-popular "GrabBags" will be offered at $1 each. While Mr. Bill's Website is being finished, he gladly accepts want-lists and fills orders by mail, always postage free.
Email Mr.Bill at mrbill.comics@gmail.com.


---
Burg Comics will be on-site with a selection of 1000s of back issue comics and Heroclix. They also take want lists prior to the convention so they can have the comics you are looking for ready to pick up when you arrive at the show. Email want lists and questions to admin@burgcomics.com or visit Burg Comic's eBay store.
---
Cakes Reanimated is your unique bakery specializing in reinvention of creative sweets throughout the region for every occasion - birthdays, weddings, showers, and more! Cakes Reanimated is based in Cape Girardeau, but you can find owner Becky Brown at conventions around the region, serving a variety of themed treats.  Hello Kitty? Check.  Harry Potter? Check.  Unicorns? You got it. What fandoms will be represented at Saluki Comic Con? Stop by to find out!
---
In business since 1983, Campus Comics is Southern Illinois' oldest and most complete comic book specialty store. We carry new comics, back issues, graphic novels, toys, model kits, comic book collecting supplies and much more!
---
Cartoons by Andie
Want to become a cartoon? Looking for a unique and personal gift? Have a crazy idea that you just have to see on paper? Cartoons by Andie is a local caricature stand that can't wait to draw you something awesome! Whether it's a cat sledding down a hill or Captain America boxing a t-rex, there's nothing she can't do. Cartoons by Andie: Love it, be it!
---
Castle Perilous Games & Books, established in 1990, offers the largest selection of new and used board, card and roleplaying games between St. Louis, Missouri and Nashville, Tennessee. Don't see what you want at our table here at the con? The store is 5 minutes away by car or 15 minutes away by foot.
---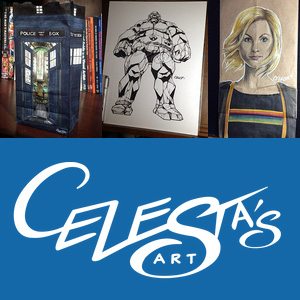 The work of Celesta's Art is focused on enchanting realism of fictional characters and worlds you love to visit all the same. Celesta works in traditional multimedia ranging from graphite, watercolor, gouache, and acrylic on cardstock and lunch bags (self-standing art)! She lives in southeast Missouri and vacations on Third Earth every chance she gets.
---
Springfield, IL author Vince Churchill specializes in Dark Fiction for adults - Horror, Sci-fi, & Erotica, but also caters to young readers with a fun, scary children's book.
---
David Clark does freelance artwork specializing in comic book style and pretty much anything else creative. Recently, he has been dabbling in wood burning. Prints and original sketches will always be available at his booth.
---
Candice Comelleri is an award winning freelance fine artist. Originally from Bayonne, New Jersey, she now resides in Terre Haute, Indiana. Her artwork can be found in private collections all around the world. She has been drawing ever since she was little girl. She had dedicated her life to using her art to make a difference. She is currently an artist for the podcast called Victims and Villains. A nerd podcast dedicated to suicide awareness and other mental health issues while bringing a message of hope to all who may feel lost. She specializes in painting with acrylics, watercolors, and mixed media. She loves to create all things pop culture while tapping into her expressionistic style of painting. She loves meeting new people and making others happy through her art.
---
Leslie Conner is a mystery writer with a penchant for the paranormal. She will be signing copies of her novel, Devil's Charm, at Saluki Comic Con. Chat with the author and receive a special discount on the hard cover and paperback book. To sign up for her mailing list, visit her website: http://www.leslieconner.com
---
Christina, known better as "Deiface" on social media, is a freelance Illustrator from the Chicago area! She has a passion for character design, everything cute, and sushi. Her work includes fanart from popular anime series and video games, and her own cute, colorful original works.


---
Dope Bunny & Clive is a web series devoted to a fluffy toy bunny that comes to life and wreaks havoc in the lives of his human counterparts. Slap stick comedy, corny jokes, and bad puns abound in this PG comedy about life and how nothing goes according to plan.
---
E&A Collectables is a small town comic and pop culture related show with a focus on Star Wars, Funko, Nerf, and much more.
---
Fortress Comics is located in Clarksville TN…near Fort Campbell Army base.
We do numerous shows all over so no one's want list is out of reach. We've got Issues.
---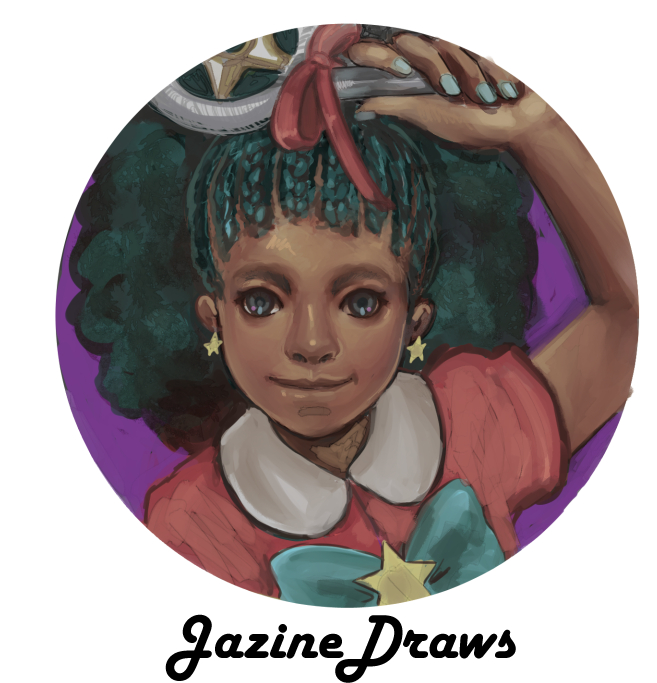 Hi. I am JazineDraws. I love drawing cute characters, fantasy art, and anime and videogame fanart. I have always enjoyed Japanese pop media and that love has inspired my art style. I enjoy comics, books and shows from other parts of the world too. Check out my work. There is something for everyone.
---
Allegra Frazier's pen, ink and watercolor work explores real and invented mythologies, focusing on aspects such as death, power, choice and femininity. Her work has appeared in various publications and venues, most recently Schlafly's 2018 Art Outside festival. Originals and poster quality prints will be available.
---
Welcome to The Game Table, a place where anyone can have fun. We sell a wide variety of games and offer a safe, fun place to play them.
---
Geek It Up creates fun Geeky Home Decor, coffee tumblers, vinyl decals, and vintage video game wall art.
---
Charles Guthrie has a huge collection of Star Trek including figures, books, collector cards, and other rare Star Trek items, and other Sy Fy items including comic book heroes, Star Wars cards, rare books, some comic related items, and non-sport cards and artist cards.
---
Since childhood, best-selling and award-winning author Amy Hale has been creating exceptional stories that summon a whirlwind of emotions and inspiration unto the reader. She loves creating characters and worlds from nothing but her imagination and a few glasses of wine. Her love of the written word has not only resulted in her writing some of her reader's favorite adventures, but has also manifested itself in the form of book hording. She's convinced it's not a sickness.
She debuted her first fiction novel in 2015 after retiring from 13 years of non-fiction writing for various online entities. For the last couple of decades, she's also carried the titles of Laundry Goddess, Chef, Butt Wiper, Soother of Temper Tantrums, and in more recent years, Moderator of Sarcastic Eyerolls and Sass. She resides in Illinois with her husband, as well as two grown children who claim they are never moving out. Regardless, they are the center of her universe, although her cat believes otherwise.
If she had any spare time, she'd love music, photography, watching Mystery Science Theater 3000 with her family, and long rides on the back of her husband's motorcycle.

Learn more at authoramyhale.com
---

Harem King Anime is shop for selling new and pre-owned anime figures and merchandise. Since the goods are imported directly from Japan in bulk they're able to be sold at much cheaper prices than elsewhere. This year there will be figures, artbooks, posters, and more from hit recent anime properties such as Re:Zero, Free, Haikyu, Fate Grand Order, Love Live, Kantai Collection, and more. There will also be a small allotment of imported figures for American properties like Iron Man, DOTA 2, Teen Titans, and Nightmare Before Christmas on sale as well.
---
We are Heroes 4 Hire toys. We sell all kinds of new and gently used toys. We have everything from vintage G.I. Joes , Transformers , action figures through Monster High dolls, Pokemon, Power Rangers, Shopkins and Marvel legends.
---
Cathy Jackson
I am a Midwestern Christian mother of three teenagers and a precocious ten-year-old. Reading is a passion of mine, but I adore writing. Some of the best people have been placed in my life to help me publish my books. They are a blessing and mean more to me than they will ever know.

Jennifer Harshman of HarshmanServices.com has been my Editor for the last seven books. Opal Campbell of Videos by O. has designed all of my book teasers and trailers. Three of the most excellent Actors have come alongside my books, too: John Wells, a Multi-Award Winning Actor from Louisville, Kentucky; Tom Proctor, another Actor and Stuntman; and John Thomassen from New York.
It is my goal as an Author to write scenes that uplift and encourage along with making one feel the experience. I want readers to finish the books feeling hope, love, and happiness. To date, the books I have published are Inspirational (Christian) Romances but they have a Contemporary Romance feel to them.
---
Melissa Jeronimo
We sell a wide variety of anime merchandise such as figures, plushies, cosplay accessories, pet accessories, school supplies and much more. We also have an art studio in which a group of friends get together and apply our own artwork onto handmade wallscrolls, pillows, posters, cellphone cases, and buttons.
---
The Little Black Cat Company
Little Black Cat does geeky crafts and art, from bath and body to apparel and artwork and can customize anything we make!
---
My name is Dianna Mueller and I LOVE to make and design cake pops! With over 15 years experience, I have developed over 50 flavors including Butter Beer, Strawberry Daiquiri, S'mores, Key Lime, and Caramel Sundae! I can create just about anything, from simple designs to custom creations like Storm Troopers, Minions, or Spider Man! Please explore the gallery on Facebook to see some of my recent work.

I live in Chester, Illinois, which is the "Home of Popeye"! It's true! The creator of Popeye, Elzie Segar, lived here and many of the Popeye characters are based on people he knew in town. Chester is in Southern Illinois, right across the river bridge from Perryville and St. Mary's, Missouri.

Please feel free to contact me through my Facebook Website:
www.facebook.com/pinkyssugarland
or email: tdm02@earthlink.net
---
USA TODAY best selling author Jay Noel was born in New York, but currently lives in Missouri with his family. He received a degree in English from Southeast Missouri State University many moons ago. Jay is a prolific blogger, and one-time podcaster, and he enjoys connecting with writers, readers, and fellow bloggers from all over the world.
His official author website is www.jaynoelbooks.com
---
Jason J. Nugent has been a paperboy, pizza maker, dishwasher, restaurant manager, promotional products sales rep, chamber of commerce director, and one time BBQ champion. He has skated with Tony Hawk, had a babysitter with a serial killer brother, and is followed by rapper Chuck D on Twitter. He and his wife share a home in beautiful Southern Illinois with their son, three cats, and two dogs.

He's the author of the thrilling young adult scifi series The Forgotten Chronicles (The Selection, Rise of the Forgotten, The War for Truth) and three collections of horror / dark fiction short stories: (Almost) Average Anthology, Moments of Darkness, and The God's Eye. More information and his blog can be found at jasonjnugent.com.
---
The Panic Room is Southern Illinois' premiere escape room experience. Reserve your room online at escapecarbondale.com.
Feeling brave and ready to face some challenges? Lock yourself in The Panic Room! We host an interactive group experience sure to satisfy your curiosity and engage your intellect. Bring a team and prepare to solve puzzles, make discoveries, and try to escape in under 60 minutes!
Only the best will succeed. Can you escape....?
---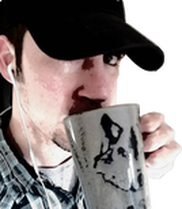 Joshua Robertson is an award-winning author in epic, dark fantasy. You may recognize him as the dude whose dragons were said to destroy George R.R. Martin's and Christopher Paolini's dragons in a very biased Twitter poll. His first novel, Melkorka, was released in 2015, and he has been writing fantasy fiction like clockwork ever since. Known most for his Thrice Nine Legends Saga, Robertson enjoys an ever-expanding and extremely loyal following of readers. He currently lives in North Carolina with his better half and his horde of goblins. Learn more at http://www.robertsonwrites.com or connect with him on Twitter @RobertsonWrites.
J.C. lives in the Midwest with his wife and two dogs and has an M.A. in English Literature. The first novel in his world, Blood and Bile, was released in 2017. Before completing junior high, J.C. had received his first box set of Dungeons & Dragons and devoured J.R.R. Tolkien's The Lord of the Rings. Since, he has been heavily influenced by a myriad of fantasy authors, such as Weis and Hickman, Robert Jordan, and Ed Greenwood.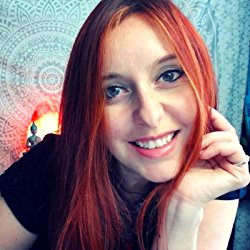 L.F Oake (AKA Lilian Oake) is an Amazon bestselling author of teen and adult fantasy. She is best known for Nahtaia: A Jaydürian Adventure, which boasts a whopping 3.7 million online hits. Born and raised in Phoenix, Arizona, she moved to North Carolina where she writes full time and is hard at work on her next book. When she is not writing, she is educating her horde of goblins in the ways of Middle Earth and Narnia with the help of her husband.
---
Thomas Shaner is an watercolour artist from Cape Girardeau, MO. He does pet portraits, along with fantasy art pieces. You can check out his work on Facebook. Just search for Thomas Shaner pet portrait artist. Thomas also self publishes his own comic books with the label, Defiant Ink Comics.
---
Matt Schorr is the creator of Moby Dick: Back from the Deep, an ongoing webcomic about the legendary white whale returning in modern times as a rampaging zombie. His other works include Jesus Christ: Demon Slayer, Attack of the Zombiesaurus Rex and various RPG campaigns for Pinnacle Entertainment Group.
www.MattSchorr.net  |  Twitter  |  Instagram
---
Kevin Stewart, promoter of the annual Metropolis (IL) Super Con, is a vendor specializing in vintage and collectible toys and comic books from the 1950s through the 1980s with an emphasis on Superman memorabilia. Stewart (AKA the "Super Con Guy") is western Kentucky's largest dealer in TV & Movie and Superhero related collectibles and antiques.
---
The Toy Bomb is a one stop shop for vintage to modern day era toys, action figures, and collectibles.

521 Broadway | Cape Girardeau, MO
---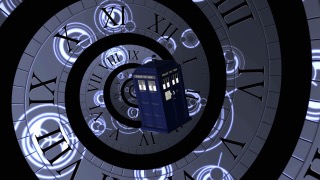 Timelord Travel Agency is excited to be a part of Saluki Comic Con. They will be providing photo ops with the TARDIS with on the spot printing. A portion of sales of each photo purchased is donated to Make-A-Wish Foundation.
---
Treesong is an author, talk radio host, and Real Life Superhero. He will be signing copies of two of his novels, Change and Goodbye Miami, at Saluki Comic Con. Treesong is also the founder of the local branch of a Real Life Superhero team in Southern Illinois. The Illinois Initiative is a superhero-themed volunteer team that helps out the local community in various ways. Learn how you can be an Everyday Hero or Real Life Superhero! For more information, visit treesong.org and illinoisinitiative.org.
---
Troll Lord Games began in 2000, and is best known for publishing the Castles & Crusades role playing game. The company initially released products for D&D 3rd edition. During that time, they partnered with Dungeons & Dragons co-creator, Gary Gygax. Gygax continued to work with TLG until his death in 2008. In 2004, Castles & Crusades was released, and has continued on for over 14 years. C&C, featuring the simple Siege Engine mechanic, is a rules-light fantasy game. Over the years, there have been a myriad of releases (core books, supplements, and adventures) for the game. Other recent releases include the Amazing Adventures rpg (pulp, action adventure, etc.), and Victorious (Victorian supers rpg). TLG's most recent release is Adventurers Backpack, featuring 13 new classes, pre-made backpacks, spells, and more. Troll Lord Games is located in Little Rock, Arkansas. For more information,visit trolllord.com
---
Voy is a freelance cartoonist and illustrator based in the burbs of Chicago. She's currently obsessed with Transformers, Steven Universe, and dogs. 

---
Wayne Kent Comics is a Veteran owned small business that specializes in comics ranging from the Golden Age to Modern. All books are arranged alphabetically and numerical by Company and Title. We pride ourselves on ensuring the customer has a pleasant experience and ease of finding what you are looking for.
---
Wild Thyme Books is an independent book seller, part of Midwest Indie Books, opening in Carbondale this Fall. We sell new and used books online and in store. In addition we are restoring the old Stotlar house on W. Main Street. This is the location of the bookstore. We also partner with the Boys & Girls Club. Our space is not only a bookstore but a community space, which will have author events, job training, community seminars, and events. We are more than a bookstore, we are a place for community, humanity, and creativity. https://wildthymebooks.com/
The Cosplay Contest will take place on Sunday, Sept. 30 at 2 p.m. in the Student Center Auditorium.

Saluki Comic Con is a family friendly event. Please use common sense, be considerate of other attendees and be aware of your surroundings.
---
Cosplay is not consent.
Be respectful to persons in costume and DO NOT TOUCH!

COSTUME REGULATIONS
Saluki Comic Con is a family friendly event. Please use common sense, be considerate of other attendees and be aware of your surroundings.
Cover your body parts. "No costume" is not a costume. "Paint" and/or "pasties" are not a costume, either. No intentional or unintentional "wardrobe malfunctions" allowed. Please make sure your costume is sturdily constructed; this includes proper undergarments. If your costume is deemed to be too revealing or offensive, you will be asked to cover up or change.
All military, law enforcement, and other emergency service costumes should be easily distinguishable from official uniforms.
Roller blades, roller skates, and skateboards will not be allowed in the Student Center. Please, no signs offering services or making requests to be hugged or touched. We want everyone to feel comfortable.
Service Animals are allowed, assuming they are wearing the proper identification and you pick up after them. Pets are NOT allowed inside the Student Center.
WEAPON REGULATIONS
No functional weapons are allowed at the Student Center.
Simulated or costume weapons are allowed as a part of your costume, subject to prior approval by convention staff and compliance with the following:

All costume weapons must be inspected at the entrance.
Projectile costume weapons must be rendered inoperable. Triggers must be peace-tied with zipties or ribbons. No real firearms (even nonfunctional ones) will be allowed.
Functional (real) arrows must have their tips removed and be bundled and zip tied to a quiver.
No metal blades.

If you do not want to have your costume weapons inspected, or if you are not willing to comply with these policies, please do not bring your costume weapons to the Saluki Comic Con.
Thank you for your understanding and cooperation to make the Saluki Comic Con a safe
and fun environment for everyone.
E-Sports Schedule
Saturday, September 29

Time

Activity

Location

12 PM

Rampage - Classic Video Game Tournament

Lawson 151

12 PM – 3 PM

Pokémon Showdown Tournament

ESports Zone: Cambria Room

12 PM – 10 PM

Club Rhythm (DDR, Guitar Heor & OSU!)

ESports Zone: Student Center Renaissance Room

3 PM – 10 PM

Fortnite Free Play

ESports Zone: Cambria Room

 

 

 

Sunday, September 30

Time

Activity

Location

12 PM – 10 PM

Club Rhythm (DDR, Guitar Heor & OSU!)

ESports Zone: Student Center Renaissance Room

12 PM

Overwatch Freeplay

ESports Zone: Cambria Room

2 PM

Overwatch Tournament

ESports Zone: Cambria Room
Tabletop Gaming
Saturday, September 29
Old Main Room

10 a.m.-3 p.m. - Pathfinder

10 a.m.-Noon - Adventure Card Game

10 a.m. - 1 p.m. Munchkin Apocalypse

1-3 p.m. - Adventure Card Game

1-5 p.m. - D20 Special (Sponsored by Strategic Game Society)

3-6 p.m. - Champions of Midgard

4-9 p.m. - Pathfinder Multi-Table

Illinois Room
TBD - Red Dragon Tournament
Iriquois Room

4-9 p.m. - Chess Tournament (Sponsored by SIU Chess Club)

Kaskaskia

4-9 p.m. - Dobbers: Quest for the Key (Sponsored by Splattered Ink)
International Lounge

10 a.m.-9 p.m. - Learn to Play Magic the Gathering Demo

1-9 p.m. - Magic the Gathering-Hex Games: Hobo Mancer Demo

1-5 p.m. - Magic the Gathering-Guilds of Ravnica: Pre-Release ($25 entre fee pay on site or pay online)

4-9 p.m. - Magic the Gathering-Hex games: Guardians of Aetheria Demo

Missouri/Mackinaw Room

TBD - Bridge Simulator

Saline

1-5 p.m. - Battle Tech/MechWarrior

Auditorium Lounge

1-4 p.m. - Demo: Pokemon Cards and Facepainting
Sunday, September 30
Old Main Room

10 a.m.-3 p.m. Pathfinder

10 a.m.-Noon - Adventure Card Game

10 a.m. - 6 p.m. - DC Comics Deck Building Game

1-3 p.m. - Adventure Card Game

Illinois Room
2-6 p.m. - Legendary: Marvel Deck Building Game
Iriquois Room

4-9 p.m. - Chess Tournament (Sponsored by SIU Chess Club)

Kaskaskia

4-9 p.m. - Dobbers: Quest for the Key (Sponsored by Splattered Ink)
International Lounge

TBA - Warhammer

10 a.m.-9 p.m. - Learn to Play Magic the Gathering Demo

10 a.m.-3 p.m. - Magic the Gathering-Hex Games: Cinemechanix (Sample of Playtest Theater) Demo

1-5 p.m. - Magic the Gathering-Guilds of Ravnica: Pre-Release ($25 entre fee pay on site or pay online)

Missouri/Mackinaw

TBD - Bridge Simulator

Sangamon

1-5 p.m. - BattleTech/MechWarrior

Saline

TBD - Clank!: Deck Building Adenture

2-6 p.m. - Catan

Auditorium Lounge

1-4 p.m. - Demo: Pokemon Cards and Facepainting
This schedule is tentative and subject to change. Please check back for updates as there are more Games to come!!