Saluki Comic Con 2018
Main Content
The Saluki Comic Con is the second-year, continuation of the Eclipse Comic Con and will take place Saturday - Sunday, Sept. 29 – 30, 2018 in the Student Center Ballrooms, located at SIU in Carbondale, IL. It will feature special guests, a wide array of vendors and artists, gaming and a costume contest.
Special Guests
Vendors
Cosplay Contest
Schedule
Tickets
Gaming
With the Saluki Comic Con being an immersion of Science, Technology and the Comic World, we are pleased to announce that our featured Special Guests will be a cross-section of those areas and regional stars. 
---
Zac Atkinson is a comic creator, cartoonist and designer. He has worked as a colorist on Bruce Lee the Dragon Rises, Billy Batson and the Magic of Shazam, Justice Society, Young Justice (cartoon adaption), Justice League Unlimited, Teen Titans Go, Legion of Superheros 31st Century, Transformers, Star Trek, GI Joe, We Will Bury You, Ben 10, Amory Wars, Irredeemable, Farscape..and many others. He's also designed popular tshirts that's been featured on sites like Ript, Teefury and Once upon a Tee. Zac is currently working on his creator owned comic out of his studio in Decatur Illinois.
---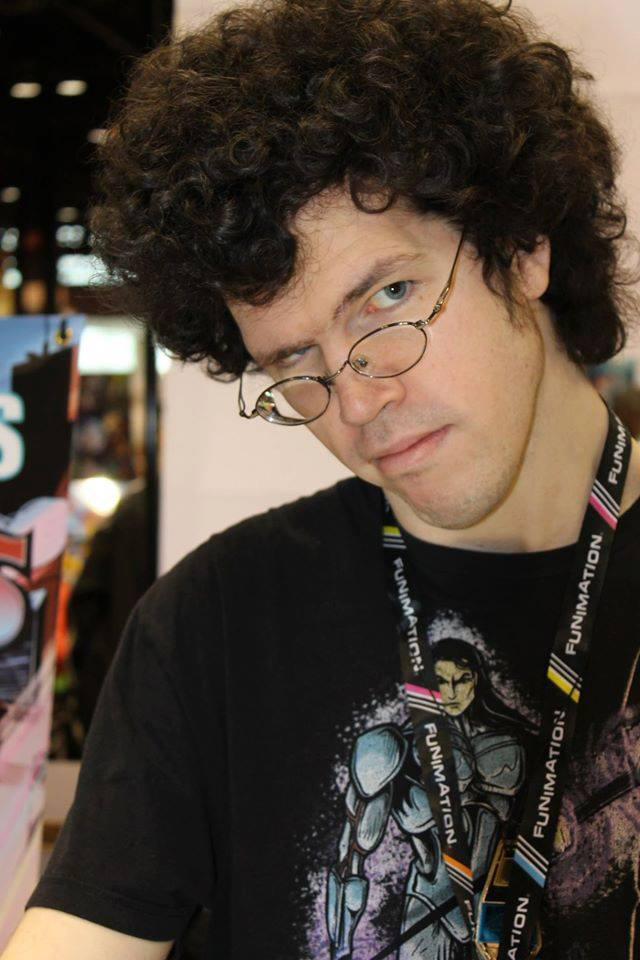 Todd Black is a published author and comic writer, with 28 comics and three novels under his name. He's the writer creator of Guardians, Home, 10,000 Miles, Sherlock Holmes: The Greatest Detective, and more! Todd loves nothing more than to write, so when he can make a new story, he does. He hopes to one day work for DC Comics and Marvel.
---
Brian Colin - The founders of GAME REFUGE, Brian Colin and Jeff Nauman, have been designing and developing hit video games since 1981. Though their individual and combined game credits include some of the most popular, highest earning and best selling games in video game history, (i.e., RAMPAGE, XENOPHOBE, ARCH RIVALS, PIGSKIN, GENERAL CHAOS, RAMPAGE WORLD TOUR, STAR TREK VOYAGER, and dozens more...), their ability to unfailingly deliver those games on (or ahead of) schedule is unsurpassed; ...and indicative of their commitment to their craft.
https://thesouthern.com/news/local/a-former-siu-student-developed-arcade-game-rampage-which-has/article_96da335e-756a-51fe-b109-7a5d2b0d7b36.html
---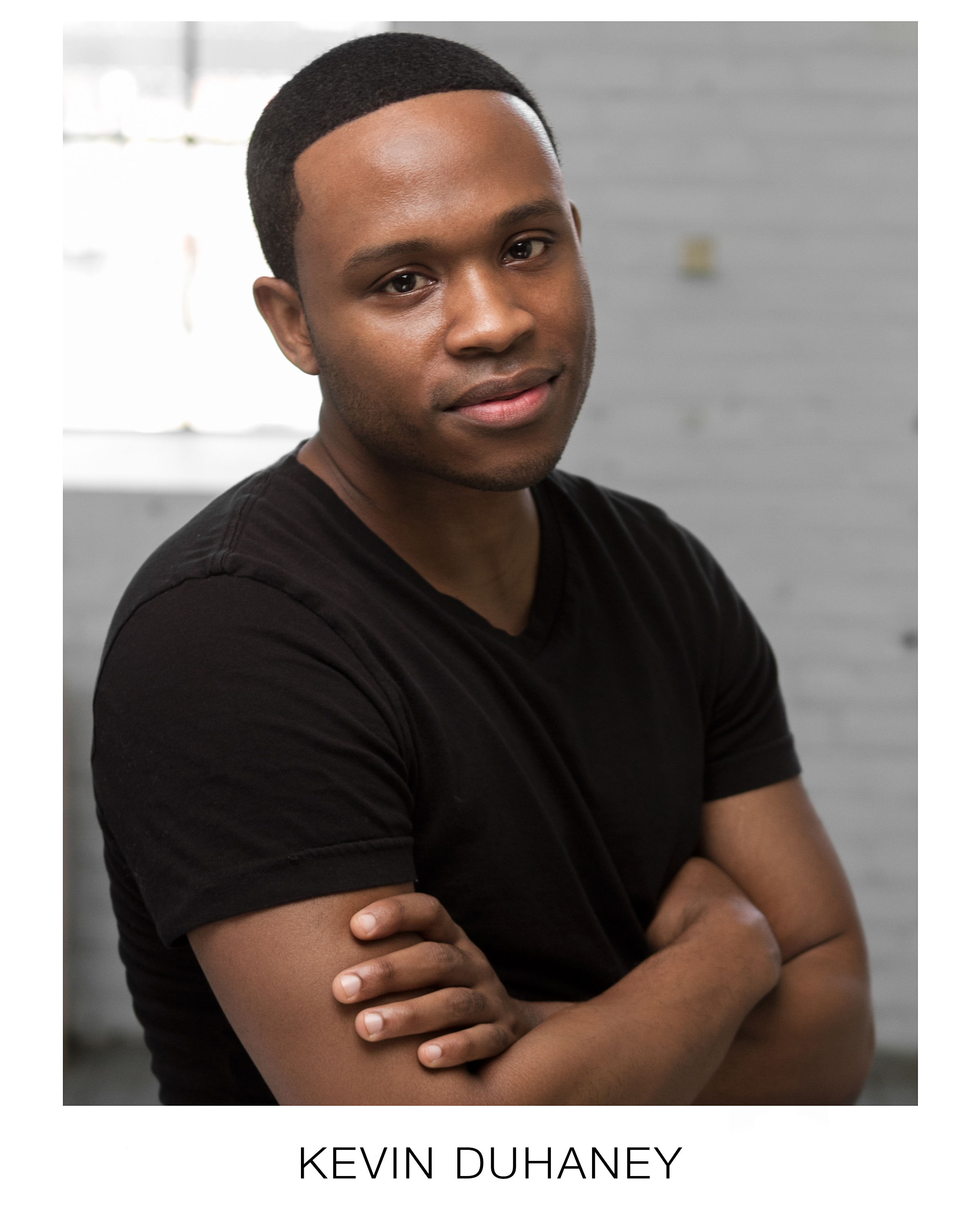 Sean Dulaney is an writer/artist/editor and broadcaster from Southern Illinois. In the comics field, his work includes 51 Delta (Arcana Studios), the "IT" Girl Murders (Markosia), F. Stein, Consulting Detective, Dreah, Queen Of Thieves And The Recent Kickstarter Funded Miss Vicky & Her Cutie Commandos. As an editor, he has overseen the revived Fantastic Adventures title which mixes reprint material from the Ace Comics archives with new material related to the issues' themes. In recent years, Sean has spearheaded the annual radio show recreation during Metropolis, IL's Superman Celebration.
---
Bruno Gunn is best known for playing Brutus in The Hunger Games: Catching Fire and Walrus on HBO's Westworld.


---
Alison MacInnis is an American actress best known for her role as Dana Mitchell, the Pink Lightspeed Ranger, on the television series Power Rangers: Lightspeed Rescue, & has twice reprised her role for Power Rangers: Timeforce and Power Rangers: Super Megaforce. Besides her role in Power Rangers: Lightspeed Rescue, she has also appeared on other television series, like Veronica Mars and Tremors, and in movies like Bewitched and The 7.
Alison is an award winning screenwriter, and works with fellow Power Rangers actor, Steven Skyler, running Secret Sky Productions as a writer, producer, photographer, and graphic/website designer. 
---
Brennan Mejia is an American actor, best known for his work on Kaboom, Power Rangers Dino Charge, and Skate God.
---
The Midwest Garrison
is the Illinois chapter of The 501st Legion, a Star Wars Imperial costuming club. The 501st is dedicated to the movie-quality costumes of the "villains" of the Star Wars universe.
The MWG provides a means for Star Wars fans to meet and network with each other to engage in the hobby of building and improving Imperial costumes from the Star Wars movies. All of our costumes are scratch-built or "fan-made," whether through the arduous process of building molds and vacuum-forming, or assembling costumes from found objects.
---
Brad Moore is a dedicated surrealist painter, who creates artwork for underground, heavy metal, and alternative record companies. perhaps his most brilliant feat, however, was, on the day of his birth, to be delivered by none other than Dr. Chas. Cavaness, the man who brutally murdered his two sons, and the book; "Murder in Little Egypt" tells the tale. That book leaves out all the details featuring Brad Moore, however, and his years as a horror/gore comic book artist, his trials and tribulations with designs and art for film, and his now current employment as an illustrator for the heavy metal/psychedelic recording industry.
When asked what he considers his greatest achievement, Moore often cites the exhibit he did, in 2006, with none other than H.R.Giger, the Swiss Surrealist who created the Xenomorph horrors for the ALIEN film series. That Exhibit was held in Switzerland, at Giger's own castle, and is now a matter of record. To date, Brad Moore's work has been published, world-wide, over 500 times, and he sees absolutely no end to this ghastly adventure into his own mind, delving into arcane worlds of highly eccentric artistry.
---
Brian K. Morris is an independent publisher with his Rising Tide Publications imprint, freelance writer, novelist, "award winning" playwright, actor, editor-in-chief for Silver Phoenix Entertainment, and former morticians assistant. A frequent convention guest, Brian's newest releases include WAITING FOR THE SPACE GODS, THE HAUNTING SCRIPTS OF BACHELORS GROVE and VULCANA: THE PROMETHEUS COVER-UP. He lives in Central Indiana with his wife, no children, no pets, and too many comic books. His blog can be found at risingtide.pub.
---
Samantha Newark With millions of global fans all over the world for her Iconic voice-over work as "Jem" and "Jerrica" in the cartoon classic "Jem and the Holograms" Samantha is also a part of the prestigious Hasbro brand "Transformers" with guest-starring roles as "Ariel", "Elise Presser" and "The Zamajon Empress".
She can be heard as the gentle British voice of Peter Pan's mother in the classic Steven Spielberg's feature film "Hook". and starred in the campy horror flick Summer Camp Nightmare with Chuck Conners as rebel camper Debbie. Samantha appears in the 2015 live action adaptation of Jem and the holograms alongside Juliet Lewis, Molly Ringwald and Aubrey Peeples in special cameo role, her shout out to legions of original fans.

Working as a busy session singer in Los Angeles for many years and in and out of original music projects, In the late 2000's Samantha was invited into the prestigious Leonard Cohen circle as a back-up singer and went on to tour extensively with the stadium worthy "Bricks in the Wall" belting out the Sights and Sounds of Pink Floyd.
Her original songs, voice-work and vocals can be heard on many block buster game titles such as God of War, Twisted Metal black and Wild Arms 3, Everything or nothing as well as movie soundtracks and hit TV shows such as Smallville, Gossip Girl, Vampire Diary's, The Ellen Show and the Kardashian franchise and more.

On the heels of voice work in the festival fan favorite animated short film "Pound dogs" Samantha was Invited back in 2015 to do more voice work in the up coming animated short film HG Chicken starring Bobcat Goldthwait. She just finished narrating the audio book for "Square Zair Pair" a children's book from author Jase Peeples and illustrator Christine Knopp available 2016
Samantha is currently based in Music City Nashville TN and has just released her third studio Pop/electronica album "HOLOGRAM"  


---
Dr. Punske is an Assistant Professor in the Department of Linguistics at Southern Illinois University. Invented and constructed languages are among his many research and teaching interests—he teaches an undergraduate course on designing and constructing languages and is currently co-editing a volume on language construction and pedagogy for Oxford University Press. More recently, he has been exploring the intersection of linguistics and the search of extraterrestrial intelligence and communication. He is co-editing a volume on that topic with Douglas Vakoch of METI.
---
SIU Medieval Combat Club (SIUMC) is a member of the national organization known as Belegarth Medieval Combat Society (BMCS). BMCS is a full contact combat sport that is medieval fantasy inspired. Participants use boffer (foam padded) equivalents of typical medieval weaponry to engage in various types of combat scenarios. These scenarios are similar to those found in sports such as paintball, and range from simple team or free-for-all battles, to objective battles such as capture the flag, king of the hill, and so forth. Combat is relatively simple, based solely on target areas and striking force, and though roleplay is allowed and encouraged, it plays no active role in fighting.
---
Trevor Von Eeden
At 16 (going on 17), He became DC's first black artist, the youngest artist they've ever hired, and co-creator of their first original black super-hero to have his own title (preceded only by GL knock-off John Stewart's one-shot appearance.) Over the decades, He's been known for work on The Batman Annual #8, THRILLER, The Green Arrow Mini-series in the '80s, Black Canary in the '90s--and his final job for DC following the national tragedy of 9/11, LOTDK #149-153, for which he was honored to have Jose Luis Garcia Lopez as inker. Trevor's first self-written/drawn GN, "The Original Johnson" was born on Dec. 23rd, 2009--to much fan and critical acclaim. Both are doing well, and currently living in the Baychester section of The Bronx--just off Gun Hill Road. A much quieter residential area than you might imagine, actually...
---
Southern Illinois Jedi Order
Formed in January 2007, SIJO is a group of fans that love everything Star Wars. They dress up as their favorite characters and some custom characters too, and attend events ranging from movie premieres to local charity events. Their main goal is to have fun while sharing the Star Wars universe with the community. You can check out more about them and their events and activities at www.sijediorder.com
---
Voltron
The Secret Origins of Voltron: Join SIUC alumni Jeremy Corray ('99) as he takes you through the origins of the iconic animated hero Voltron: Defender of the Universe. Now in it's 7th season on Netflix as Voltron: Legendary Defender, Voltron started life as animated series produced in 1984 by Toei and localized by St. Louis-based World Events Productions. Throughout his years of creative brand management for World Events from 2007-2012, Jeremy will share his insights, facts and stories from his time working on Voltron including the production of Voltron Force (Nicktoons, 2011), the live action movie, video game and connection with SIUC. Don't miss this fun and interactive panel as Jeremy always brings the free swag and prizes to give away!