ID Card Office
Main Content
ID CARD OFFICE
The ID Office is located on the second floor of the Student Center across from the Administration Office. Normal business hours are Monday – Friday from 8 a.m. to 4:30 p.m. Student Center building hours.
---
Card Issue Guidelines
To receive an ID card you must be a student, staff, faculty or retired member of the university.
If you are a new faculty or staff member, a picture form of identification and your contract from Human Resources must be presented prior to obtaining a card. Last, first, middle name or initial in addition to classification will be printed on the ID card.
Formal titles will not be printed. Required forms of identification must be current/unexpired, name spelled correctly, and no paper copies. The following identification can be:
Passport
U.S. Driver's License or State ID
Military ID
An Example of a DawgTag ID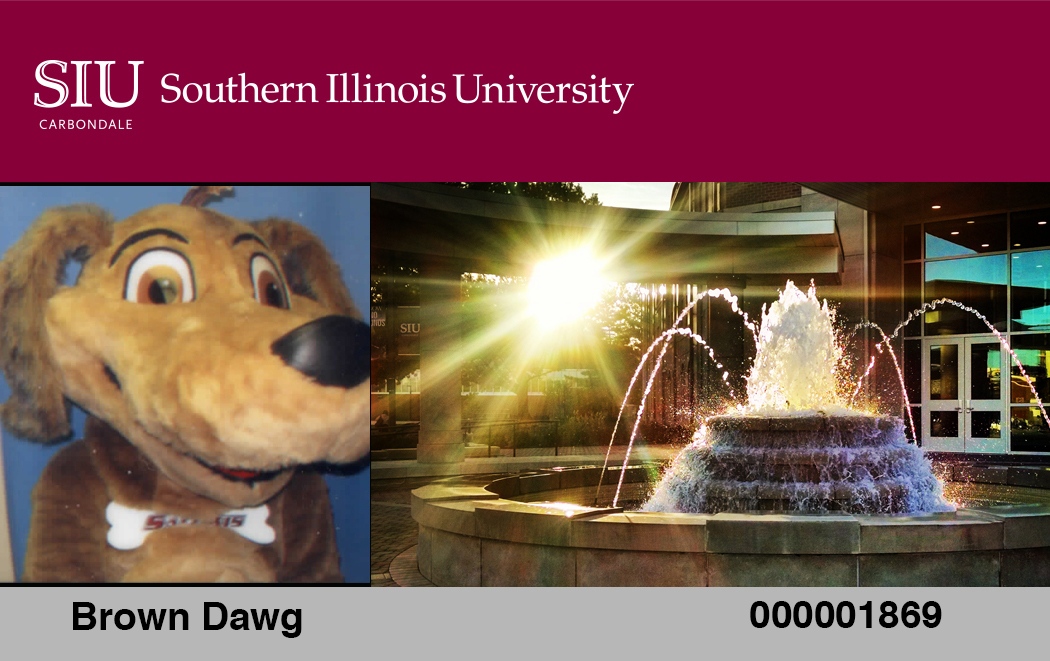 A picture will be necessary in obtaining an ID card
No headgear, sunglasses or any other item that obstructs the face will be worn at the time the ID picture is taken. In accordance with the United States Department of State policy regarding the wearing of religious headgear in passport photos, photographs must be taken with no visible obstruction of the face necessary for positive identification. The upper portion of the forehead to the lowest point of the chin may not be covered.
New students will incur a $10 charge, which is charged to their Bursar bill.
Your ID card can be used for
Photo identification
Printing
Copying
Laundry
Meal card
Mass Transit (Saluki Express Buses)

Access to university facilities and events
Obtaining medical services
Changing an existing ID Card
Lost/Stolen/Damaged ID cards
Off Campus ID Cards
Misuse of ID Card
A name change on a card will be permitted if the required forms of identification are presented at the time of the request.