Eclipse Comic Con 2017
Breadcrumb Navigation
Main Content

Celebrate the historic Total Solar Eclipse, with the first ever Comic Convention hosted on the campus of Southern Illinois University.
With thousands of people expected to visit Carbondale, IL this convention will prove to be an exciting event featuring over 50 vendors, a VIP Autograph area with Special Guests, Costume Competition with cash prizes and trophies, gaming zone for board and video gamers, and much more.
For more Eclipse events, please visit eclipse.siu.edu. For additional information about Eclipse Comic Con, please contact eclipsecon@siu.edu.
Convention Map • Cosplay Rules • Purchase Tickets • StayMobile Costume Contest
Schedule
Special Guests
Vendors
Vendor Info
Tickets
Gaming
With the Eclipse Comic Con being an immersion of Science, Technology and the Comic World, we are pleased to announce that our featured Special Guests will be a cross-section of those areas and regional stars.
---
Zac Atkinson is a comic creator, cartoonist and designer. He has worked as a colorist on Bruce Lee the Dragon Rises, Billy Batson and the Magic of Shazam, Justice Society, Young Justice (cartoon adaption), Justice League Unlimited, Teen Titans Go, Legion of Superheros 31st Century, Transformers, Star Trek, GI Joe, We Will Bury You, Ben 10, Amory Wars, Irredeemable, Farscape..and many others. He's also designed popular tshirts that's been featured on sites like Ript, Teefury and Once upon a Tee. Zac is currently working on his creator owned comic out of his studio in Decatur Illinois.
---
Philo Barnhart is professional film animator from Oak Park, IL, known for his work on feature-length films: The Little Mermaid, Beauty and the B*east, The Rescuers Down Under, The Secret of NIMH, Happily Ever After, An American Tail, and special effects for Star Trek: The Motion Picture. Philo worked many animated TV shows and video games including The Smurfs, Scooby Doo, Jem and the Holograms, Space Ace, Dragons Lair, and many more. He worked on consumer products for several years with Disney, and to this day you can still find his artwork still being used on toys, books, home electronics/appliances, apparel, and posters. Philo's parent Dale Barnhart and Phyllis Barnhart were both animators at Disney's animation studios. Growing up watching the magic of art become animation, he spends his life continuing the tradition of making stories come to life through art. Currently Philo is working with Silver Phoenix Entertainment Inc. His latest comic title is Whispers from the Void.
---
*Cancelled due to personal emergency. Join former World Events Creative Director (and SIUC-graduate '99) Jeremy Corray as he shares insights and secrets into the legendary Voltron: Defender of the Universe franchise for both the classic 1984 series as well as the new Netflix series. Sneak peeks, prizes and more await as well as a special appearance by in-person appearance by Voltron. Come get a selfie with the Defender of the Universe and win a T-shirt!
---
Jennifer Cihi has been performing since she was a young girl in San Francisco, California. Before reaching her teen years, she landed the role of Pepper in the Broadway National Tour of Annie. After establishing herself as a Broadway performer, she moved to Los Angeles, where she honed her skills as a professional singer. Without skipping a beat, Jennifer made the transition from stage to screen playing the lead singer on Nickelodeon's hit TV show Roundhouse. Her most notable job was landing the role as the singing voice of the iconic anime character, Sailor Moon. She also sang for City Hunter and Princess Mononoke. If none of that rings a bell, she is also the voice behind the Hot Pockets commercials. Jennifer is currently living in Nashville, where she continues to sing professionally.
---
Stefanie DeLeo is a produced and published playwright, actress and teacher. She has a Masters Degree from New York University in Educational Theatre and is currently teaching twelfth grade English. She can be seen on stage starring in local theatre productions and also appeared in an episode of MacGyver. A New York native, Stefanie recently left the Big Apple in exchange for Nashville, where she continues to teach, act and write. Her most recent published work was being published in the newest Chicken Soup for the Soul book, where she chronicles her friendship with Jennifer Cihi, the voice of Sailor Moon.
---
Kevin Duhaney is a film & television actor based out of Toronto, Ontario. He has 28 years of experience and is very well known in the American & Canadian film industry. He began acting at the tender age of 4 and has accumulated over 35 film & television credits to date. He is best known for his Roles as Ethan James The Blue Dino Thunder Power Ranger as well as the Voice of Cameron on the hit cartoon series Total Drama Island. Now at the prime of his career and ready to take the next big step to reach his full potential & success in the film industry.
---
Sean Dulaney is an writer/artist/editor and broadcaster from Southern Illinois. In the comics field, his work includes 51 Delta (Arcana Studios), the "IT" Girl Murders (Markosia), F. Stein, Consulting Detective, Dreah, Queen Of Thieves And The Recent Kickstarter Funded Miss Vicky & Her Cutie Commandos. As an editor, he has overseen the revived Fantastic Adventures title which mixes reprint material from the Ace Comics archives with new material related to the issues' themes. In recent years, Sean has spearheaded the annual radio show recreation during Metropolis, IL's Superman Celebration.
---
Rhett Tyler Fisher is an American actor, writer and record producer. He was the lead singer in the pop duo "Project Dirty", and has written and produced numerous songs under his banner "Dirtyfish Productions". As an actor, he is best known for playing Ryan Mitchell, the Titanium Ranger in Power Rangers Lightspeed Rescue.
 
---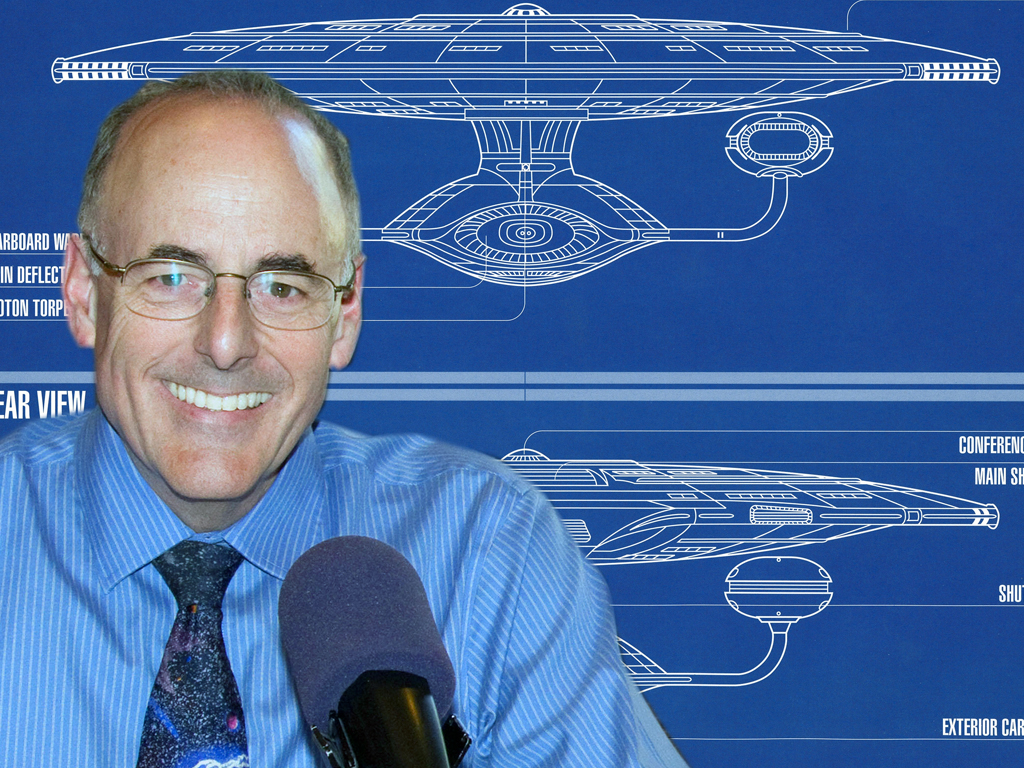 Mat Kaplan - the Science of Star Trek Panel
Saturday August 19 at 2 p.m. in the Student Center Auditorium
Eclipse Comic Con attendees can see Mat Kaplan, of Planetary Radio, give an insightful look into the science both real and imagined behind the popular "Star Trek" franchise and see how the worlds of "Star Trek" have influenced developments in science.

Mat Kaplan loves hosting and producing Planetary Radio. He was just 17 when he got his first job in broadcasting, yet it wasn't until the 2002 premiere of The Society's popular weekly broadcast and podcast series that he combined his twin loves of space and radio. A Planetary Society staff member for more than 15 years, Mat also plans and manages technical support for our Planetfest celebrations and other major events and webcasts.
---
Charles D. Moisant is a comic book artist, writer, and the creative director of Silver Phoenix Entertainment (a 100% female owned company). Charles has been publishing comic books since 1991, starting with Kremin. Silver Phoenix Entertainment works with many artists, printing comic titles like Myth Told Tales by Robert Asprin and Jody Lynn Nye, Mystery Manor Haunted Theatre, and Whispers from the Void. Charles is also known for his Roller Derby Drama, which is loosely based on the Chicago Outfit Roller Derby Team. Charles can usually be found on his roller skates at Silver Phoenix Entertainment promoting some of the newer titles such as 'Whispers from The Void' where all monsters are reflections of the Seven Deadly Sins. Philo Barnhart is drawing the second issue. Some of his works currently in production include 'Zombie Annihilation', where Doctor Zarvin is working with local heroes from Chicago to save the world from zombies; 'Danni and Dayna in Dino World' in which two Woman: IDA DANNI, a modern day military refueling pilot, and Dayna Onli, an African-American woman from Chicago 1902, are trapped 65 million years ago. Working against them are intelligent dinosaurs, lizard people, and the Atlantians a space-faring race who are stealing the world's only major resource: Magik; and 'Thunder World' a story about three giant robots and a giant monster learning how to work with each other and saving the world, which is being written by him and Doug Rice of Dynamo Joe. His Latest works soon to be out Haunting Tales of Bachelor's Grove a kickstarter fest and $#*tfaced Jim Heroic Drunk Driver. political satire. (First comic book Charles has drawn in 26 years!
---
Brad Moore is a dedicated surrealist painter, who creates artwork for underground, heavy metal, and alternative record companies. perhaps his most brilliant feat, however, was, on the day of his birth, to be delivered by none other than Dr. Chas. Cavaness, the man who brutally murdered his two sons, and the book; "Murder in Little Egypt" tells the tale. That book leaves out all the details featuring Brad Moore, however, and his years as a horror/gore comic book artist, his trials and tribulations with designs and art for film, and his now current employment as an illustrator for the heavy metal/psychedelic recording industry.
When asked what he considers his greatest achievement, Moore often cites the exhibit he did, in 2006, with none other than H.R.Giger, the Swiss Surrealist who created the Xenomorph horrors for the ALIEN film series. That Exhibit was held in Switzerland, at Giger's own castle, and is now a matter of record. To date, Brad Moore's work has been published, world-wide, over 500 times, and he sees absolutely no end to this ghastly adventure into his own mind, delving into arcane worlds of highly eccentric artistry.
---
Brian K. Morris is a full-time freelance writer/independent publisher and former mortician's assistant. His novels include Bloodshot: The Coldest Warrior (based on the Valiant Comics character), Santastein, Conflict, Vulcana: Rebirth of the Champion, and his latest, The Original Skyman Battles the Master of Steam (with an introduction by Roy Thomas).
In addition, Brian is editor-in-chief at Silver Phoenix Entertainment, the midwest's largest publisher of horror, non-fiction, and Roller Derby comics. A native of Illinois, Brian lives in Central Indiana with his wife, no children, no pets, and too many comic books.
---
Jeff Parazzo was recently guess starring on such shows as "24hour rental",  "Flashpoint", "Nikita", "Degrassi" and "Suits" most fans recognize him as Trent Fernandes the White Dino Thunder Ranger from the hit kids television show Power Rangers. Jeff also lead a critically acclaimed feature film called "Late Fragment" that toured all the major film festivals.
---
Kenny Sills
Deep within the Manistee National Forest, in the weeks leading up to Halloween, tattooed villagers in Walkerville, Michigan are falling victim to a giant mad man, dressed as a surgeon who extracts their tattoos before brutally murdering them and leaving their bodies… or boy PARTS to be found later in and around the village. Beautiful classical music plays while the giant surgeon, cuts and rips tattoos from his helpless victims who are tied down naked to a cold, steel autopsy table. All they can do is scream. Walkerville's Sheriff Kerry calls on Captain Parker of the Grand Rapids Homicide Department to help him and his three deputies on these strange and and macabre cases. With each murder thought, the trusting villagers become more and more suspicious and accusatory towards each other. Fingers point and fists fly as Sheriff Kerry and Captain Parker try to work together on the strange cases in their unique small town and big city ways to try and find a serial killer hiding in the villiage. While reading, you can go to the Tattoo: A Beautiful Sin website and listen to the classical pieces that the surgeon is playing as you get to them in the book. It is a truly unique and immersive experience for the senses!
---
* Saturday Only
Southern Illinois Jedi Order
Celebrating 10 yrs 2007-2017
Formed in January 2007, SIJO is a group of fans that love everything Star Wars. We dress up as our favorite characters and some custom characters too, and attend events ranging from movie premieres to local charity events. Our main goal is to have fun while sharing the Star Wars universe with the community. You can check out more about us and our events and activities at www.sijediorder.com
4th Moon Collectables. Main focus is Star Wars both vintage and modern. Also some comics and gaming, Marvel and DC, and wrestling.
---
Brainstorms Laboratory is known for its attention to detail in sculpting Props, Cosplay helmets and accessories, custom action figures, life sized custom figures includes, Lady Death, Deadpool, Storm, and a 8' Galactus with all of his Heralds with lights. Also the 10'6" DOOMSDAY that can be seen the Metropolis IL Superman Museum. Check out pics on FaceBook
---
Burg Comics will be on-site with a selection of 1000s of back issue comics and Heroclix. They also take want lists prior to the convention so they can have the comics you are looking for ready to pick up when you arrive at the show. Email want lists and questions to admin@burgcomics.com or visit Burg Comic's eBay store.
---
Cagey Comics is a new, creator-owned comics publisher that brings you modern tales of the macabre and supernatural.
---
Cakes Reanimated is your unique bakery specializing in reinvention of creative sweets throughout the region for every occasion - birthdays, weddings, showers, and more! Cakes Reanimated is based in Cape Girardeau, but you can find owner Becky Brown at conventions around the region, serving a variety of themed treats.  Hello Kitty? Check.  Harry Potter? Check.  Unicorns? You got it. What fandoms will be represented at Eclipse Con? Stop by to find out!
---
In business since 1983, Campus Comics is Southern Illinois' oldest and most complete comic book specialty store. We carry new comics, back issues, graphic novels, toys, model kits, comic book collecting supplies and much more!
---
Castle Perilous is the largest tabletop game store in the Tri-state region stocking over 500 different boardgames, card games, miniature games and role-playing games. Also an extensive line of comic books and graphic novels.
---
Changing Seasons Landscape Center Co. is a full-service garden center located in Marion, IL. Owner, Trent Mohlenbrock, a life-long southern Illinois resident, created a commemorative southern Illinois solar eclipse t-shirt for the event. The shirt features a Saluki dog sitting on the Garden of the God's Camel Rock looking over the forests of southern Illinois. The shirts will be for sale at the Eclipse Comic Con event for $22.
---
Candice Comelleri is an award winning freelance fine artist. Originally from Bayonne, New Jersey, she now resides in Terre Haute, Indiana. Her artwork can be found in private collections all around the world. She has been drawing ever since she was little girl. She had dedicated her life to using her art to make a difference. She is currently an artist for the podcast called Victims and Villains. A nerd podcast dedicated to suicide awareness and other mental health issues while bringing a message of hope to all who may feel lost. She specializes in painting with acrylics, watercolors, and mixed media. She loves to create all things pop culture while tapping into her expressionistic style of painting. She loves meeting new people and making others happy through her art.
---
ComicWise is a convention-based comic book retailer with over thirty years of experience in comic book retailing. About twenty years ago, Scott founded Scott Hudlow Comics, which became ComicWise in 2008, to sell comics at comic shows. ComicWise primarily works throughout California, however, ComicWise does comic shows across the entire country! ComicWise has an inventory of approximately 300,000 comics that are available for purchase!
---
Misti Curry is an artist and illustrator from Springfield, Illinois, specializing in marker and colored pencil and sometimes acrylic paint. She loves anything to do with comic books, cartoons, and horror movies, often using them as inspiration for her work. She has been told that she has "Rainbowitis," or the need to have (and use) ALL THE COLORS!
---
Welcome to The Game Table, a place where anyone can have fun. We sell a wide variety of games and offer a safe, fun place to play them.
---
Amy Hale is a best selling author, mother, and wife living in Illinois. She started her writing career in 2003 with non-fiction and educational pieces, but decided to take the leap to fiction in 2014.
She's the author of the paranormal series The Shadows Trilogy, as well various books in romantic contemporary, suspense, and humor. She attends several signings and events throughout the year and loves meeting her readers face to face.
Her husband and kids are the center of her universe, although her cat believes otherwise. She also loves reading, music, and photography. When she's not writing or reading, Amy can be found watching Mystery Science Theater 3000 movies with her kids, or enjoying the scenery fly by from the back of her husband's motorcycle.
---
Cathy Jackson
I am a Midwestern Christian mother of three teenagers and a precocious ten-year-old. Reading is a passion of mine, but I adore writing. Some of the best people have been placed in my life to help me publish my books. They are a blessing and mean more to me than they will ever know.

Jennifer Harshman of HarshmanServices.com has been my Editor for the last seven books. Opal Campbell of Videos by O. has designed all of my book teasers and trailers. Three of the most excellent Actors have come alongside my books, too: John Wells, a Multi-Award Winning Actor from Louisville, Kentucky; Tom Proctor, another Actor and Stuntman; and John Thomassen from New York.
It is my goal as an Author to write scenes that uplift and encourage along with making one feel the experience. I want readers to finish the books feeling hope, love, and happiness. To date, the books I have published are Inspirational (Christian) Romances but they have a Contemporary Romance feel to them.
---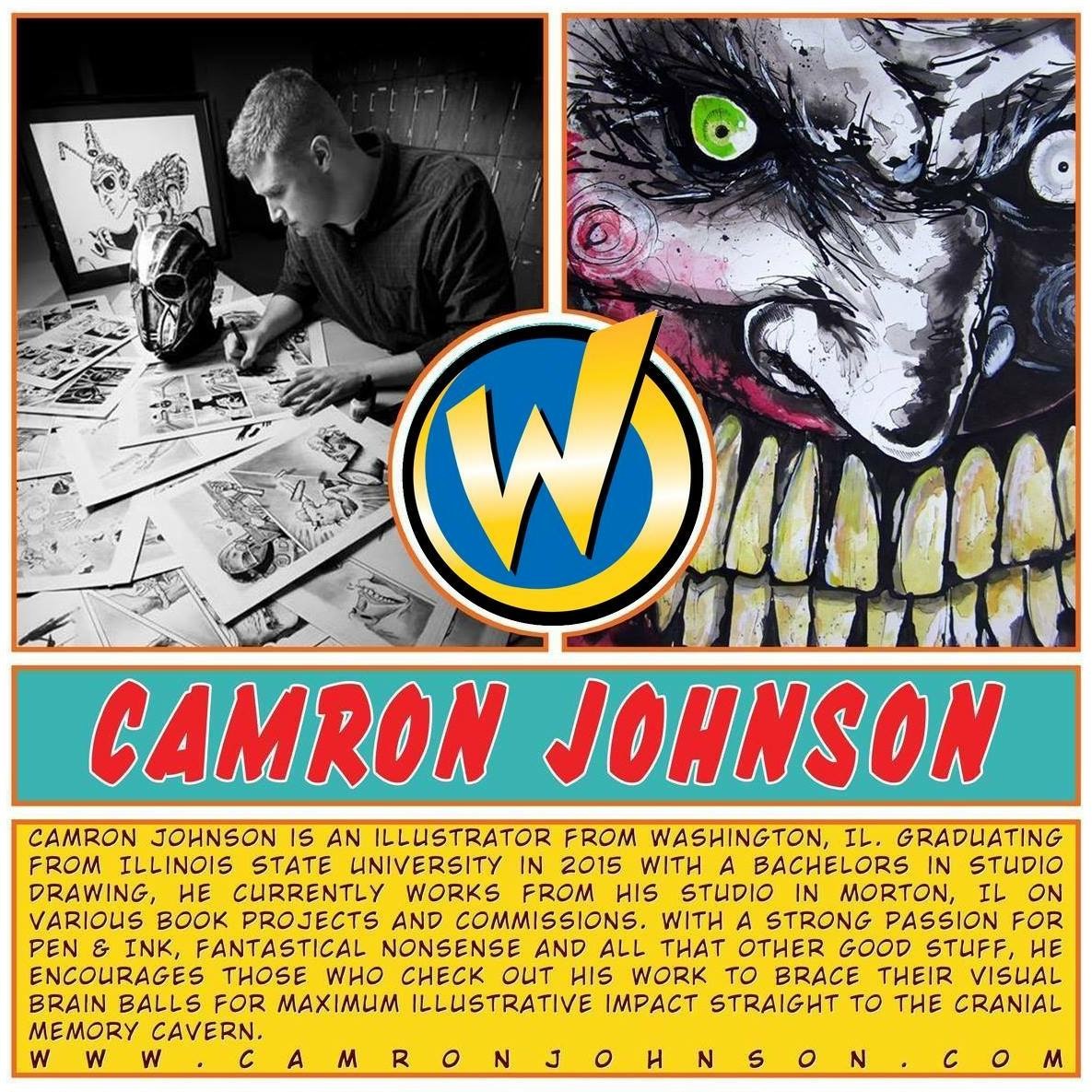 Camron Johnson
Camron Johnson is an illustrator whose work can be seen in comics, novels and children's books. Credits include creator-owned titles like Thy Neighbor and Bonecheck, as well as cover design for the acclaimed horror series- Rabbit In Red by Joe Chianakas. Titles for young readers include Light The Night by author Zach Williams and I've Lost My Special Power! by author Molly Whalen.
---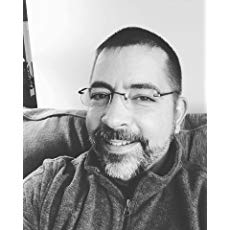 Jason J. Nugent is the author of two collections of dark fiction short stories: "(Almost) Average Anthology" and "Moments of Darkness" and the young adult scifi novel "The Selection." Jason has written for Sum'n Unique Magazine and game missions for an independently produced video game titled "Status Quo." He blogs regularly at almostaverageblog.wordpress.com.
---
Professor Play is a family entertainer in the Southern Illinois and Semo areas. Professor Play has practiced balloon art for 11 years, and has been balloon entertaining for 6 years full time. Not only do we offer balloon entertaining but we provide face painting. We offer our services for any event big or small and love creating smiles. We look forward to meeting new people and can not wait till the Eclipse Con.
---
Kevin Stewart, promoter of the annual Metropolis (IL) Super Con, is a vendor specializing in vintage and collectible toys and comic books from the 1950s through the 1980s with an emphasis on Superman memorabilia. Stewart (AKA the "Super Con Guy") is western Kentucky's largest dealer in TV & Movie and Superhero related collectibles and antiques.
---
The Toy Bomb is a one stop shop for vintage to modern day era toys, action figures, and collectibles.

521 Broadway | Cape Girardeau, MO
---
Timelord Travel Agency is excited to be a part of Eclipse Con. They will be providing photo ops with the TARDIS with on the spot printing. A portion of sales of each photo purchased is donated to Make-A-Wish Foundation.
---
VHS GIRL is a nerd who paints personalized VHS cover renditions on woodblocks, along with portraits of her favorite celebrities and other miscellaneous things.
---
Wayne Kent Comics is a single owner ran Facebook store that also travels around to conventions to provide quality books at an affordable price for all customers. Whether you're just getting starting collecting or been doing it longer than he's been on this Earth, there is a little something for everyone! Most books start at $2 a piece and work themselves up from there based on condition and significance of the book.
---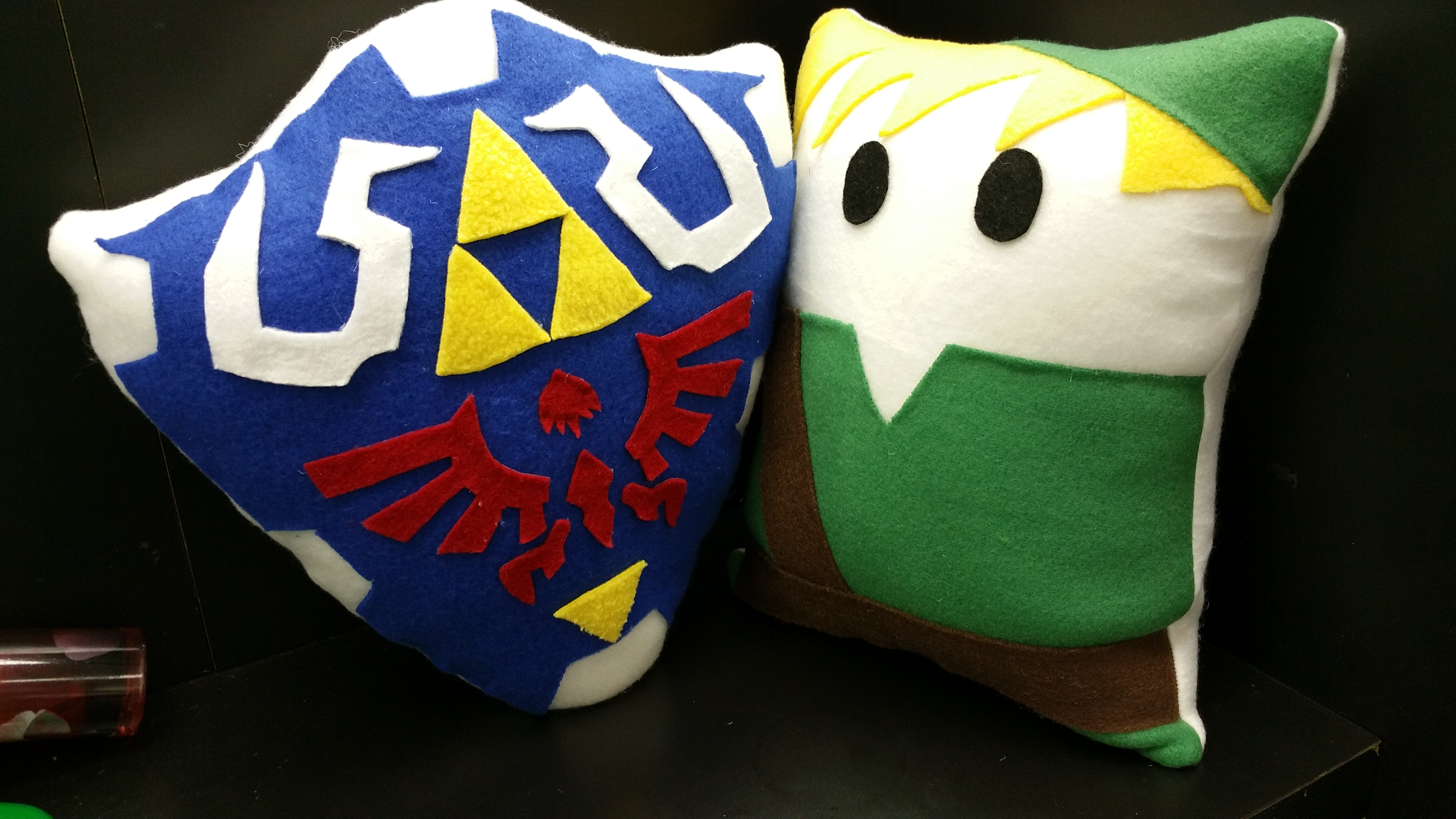 Fuzz Wuzzie makes custom items of all types. Come into my store, Asteroids 2 Zombies, in Marion, to see all my geekery.
---
The Panic Room is Southern Illinois' premiere escape room experience. Reserve your room online at escapecarbondale.com.
Feeling brave and ready to face some challenges? Lock yourself in The Panic Room! We host an interactive group experience sure to satisfy your curiosity and engage your intellect. Bring a team and prepare to solve puzzles, make discoveries, and try to escape in under 60 minutes!
Only the best will succeed. Can you escape....?
Vendors spaces are limited, thus the planning committee will make selections beginning May 15, 2017 to ensure that we have the most variety in what is offered to the Comic Con attendees. Vendors selected to participate in the convention will be contacted directly.
Booth Information & Fees
Each vendor will be provided a 10'x10' Booth, with a 6' table and 2 chairs. They will also be given two convention passes. Any additional passes must be purchased, but vendors would be able to purchase 2-Day Convention pass for $10 (T-Shirts not included). Vendors who would like to purchase an exclusive Comic Con shirt would be able to purchase for $5.

Vendors are only expected to pay a Booth Fee if they are selected to participate in the convention.
Vendors selected to participate will be assessed a booth fee of $100.
Artists selected to participate will be assessed a fee of $75.
Vendors/Exhibitors must provide their own linen/table covers, supplies, equipment, electrical cords, connectors and any other products to be used during the convention.

Vendor Check-In & Set-Up
Vendors will be able to begin check-in and set-up, starting Friday, August 18 at 4 p.m. Friday load-in does close at 9 p.m. and vendors can check-in and set-up beginning 7 a.m. on Saturday, August 19. Vendors will be able to load-in through the student center loading dock with assistance from Volunteers. Vendor booths must be set-up by 9 a.m. on Saturday, August 19.


Vendor Load-Out
Vendors must be present at their booth at all times during the convention. Load-up can only begin at 5 p.m. on Sunday, August 20.

Vendor Lodging
Vendors needing accommodations will need to indicate that on the application form. There are a block of rooms available at the following local and surrounding area hotels:

Duquoin, IL
• Super 8 – $149/Night

Marion, IL
• Econo Lodge – $60/Night
• Best Western Plus – $93/Night

Pinckneyville, IL
• Americas Best Value Inn - $85/Night



Vendors are responsible for their own room costs. These rooms are available on a first-come, first-served basis.
Tickets
Pre-sales have ended. Tickets will be available at the door on Saturday and Sunday!
*Free admission for children ages 8 and younger.
VIP Maroon Pass
$20
2 Day Pass
$15
Day Passes
$10

Sold Out

Two Day Convention Pass
Exclusive Eclipse Comic Con T-Shirt
Special Edition Solar Eclipse Glasses

One Day Convention Pass Valid for the date of purchase only

Student Pass

SIU Students are granted free admission to the Convention with a Valid SIU Student ID
(Must present ID at Convention Entrance to be granted entrance)
No advance Student Passes will be available for purchase; Students who want VIP Maroon Pass or 2 Day Pass must purchase separately.
Saturday, August 19
Sunday, August 20

All Day: Various Games

All Day: Magic the Gathering: One Day League~

All Day: Warhammer 40,000 Demonstrations~

All Day: Dungeon Crawl

10am-Noon: Splendor

10am-1pm: Winter Morning Eclipse (Call of Cthulhu), Part 1

10am-2pm: Draxia

10am-2pm: Pathfinder Tournaments#

10am-2pm: Pokémon Tournament

10-2: Hero Clix Demonstrations~

2-5pm: Dead of Winter

2-5pm: Various Small Game Demonstrations~

2-5pm: Winter Morning Eclipse (Call of Cthulhu), Part 2

2-4pm: Betrayal at the House on the Hill

4-6pm: Lord of the Rings Deck Building Game

6-8pm: Dungeons and Dragons~




---

*Sign-up on site
#Sign-up in advance
~No sign-up required

All Day: Various Games

All Day: Warhammer 40,000 Demonstrations~

All Day: Various Small Game Demonstrations~

All Day: Dungeon Crawl

10am-Noon: DC Comics Deck Building Game

10am-1pm: Fuzzy Heroes Save the Sun

10am-2pm: Zombicide

Noon-2pm: Cthulhu Munchkin

Noon-6pm: Ultimate Werewolf (Old Main Lounge)

1-5pm: Art Gallery (S.P.E.C.I.A.L.)

2-4pm: Ascension Deck Building Game

2-4pm: Settlers of Catan

2-6pm: Dungeons and Dragons~

2-7pm: Magic the Gathering Tournament*

2-8pm: Starfinder

4-6pm: Munchkin Apocalypse




---

*Sign-up on site
#Sign-up in advance
~No sign-up required
This schedule is tentative and subject to change. Please check back for updates as there are more Games to come!!