Craft Shop
Main Content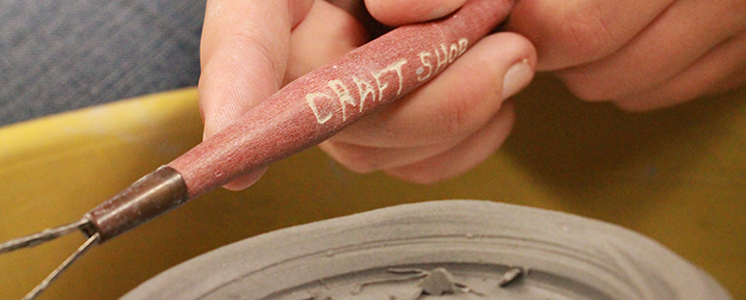 CRAFT SHOP
The Craft Shop is your source for all things crafty. We offer classes, workshops, volunteer or community service activities, and private lessons in music, ceramics, fibers, painting, framing, woodworking, greek items, and much, much more. We carry a variety of crafting tools and supplies for students, classes, instructors, hobbyists, and/or anyone interested in making something. The Craft Shop is also home to Saluki Spokes, a bike repair shop with basic materials and tools available for check out.
Location
The Craft Shop is located next to the Big Muddy Room at the south end of the Student Center on the Lower Level. The facilities and workshops are open to SIU students, faculty, staff and members of the community.
The Craft Shop is handicap accessible. For elevator entry, take the passenger elevator located at the cross halls near the University Bookstore on the first floor to the basement (B) level, go through the lounge and past the International Student Council office, then through the hall past the Story of Little Egypt display. If you need help finding us, don't hesitate to call!
Contact Us
Phone: 618/453-3636
Fax: 618/453-1005
E-mail: craftshp@siu.edu